Electronic Music News > ALGORHYTHM: Dance Music AI Event with AI Rave Art
ALGORHYTHM: Dance Music AI Event with AI Rave Art
AI-powered music takes center stage at groundbreaking rave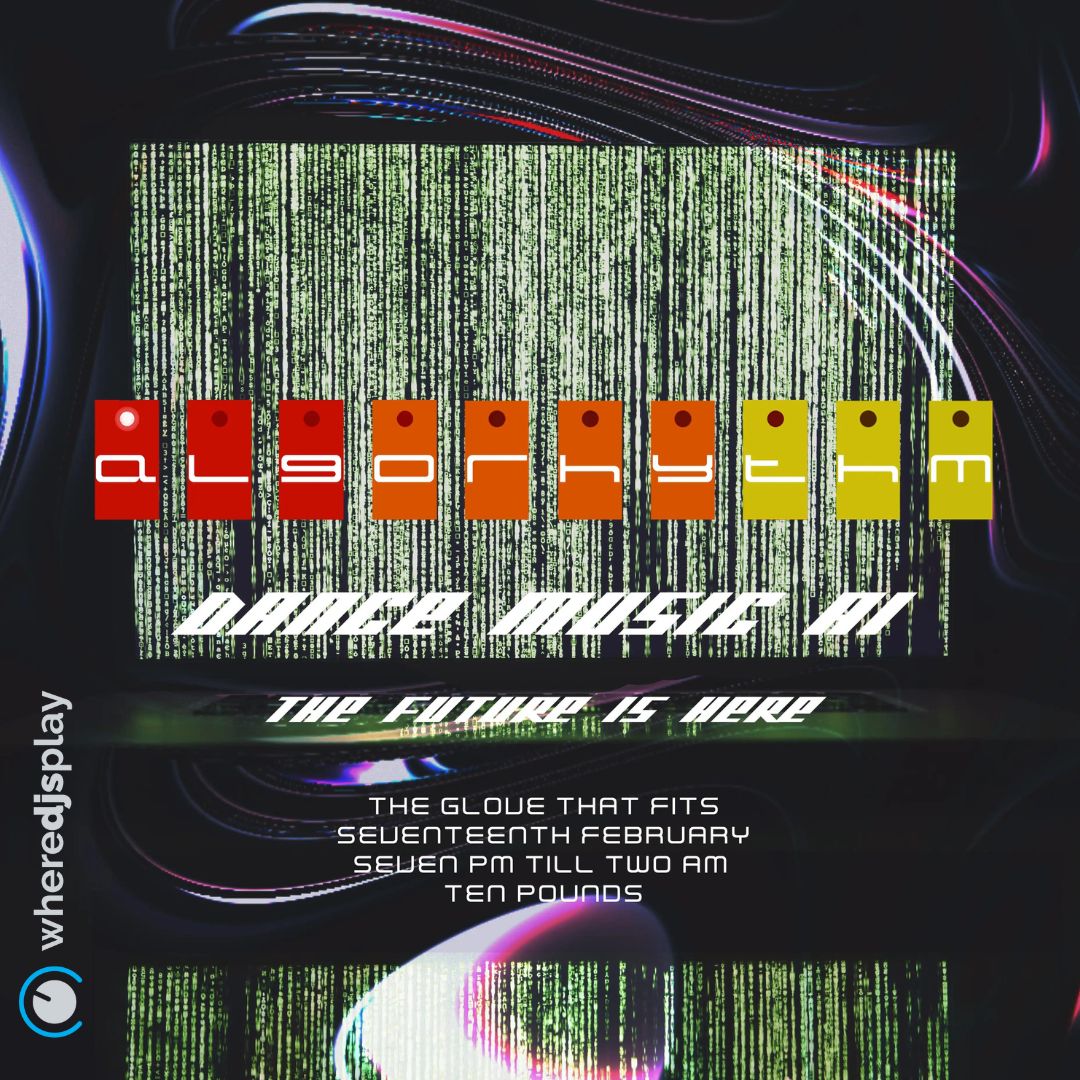 The UK's electronic music scene is set to witness a groundbreaking event as an AI-powered rave will take place at The Glove That Fits in Hackney. The event, dubbed "ALGORHYTHM", will feature music generated by artificial intelligence, with no human DJs involved in the process. The event is to be part of a groundbreaking experiment in public interaction with evolving technology and takes place on 17th of February, 2023. The rave, which focuses on collaboration and human experience, promises to push the boundaries of what is technologically, musically, and emotionally possible.
Attendees will have the chance to dance to music that is both familiar and futuristic, all of which will be generated on the night using AI. A library of samples made in advance by human sound designers will be used to create an entirely unique soundtrack for the evening. No track will have ever been played before or will be played again, ensuring that each moment is truly one-of-a-kind.
The event will also feature a temporary gallery space upstairs, showcasing the AI artwork prints of Junior Tomlin, who is often referred to as the "Salvador Dali of Rave". Tomlin's work was instrumental in defining the visual aesthetic of the 90s rave scene.
This event promises to be a rave like no other, bringing together cutting-edge technology, creative experimentation, and the human desire to connect through music and dance. It is the first in a series of experiments in public settings, designed to help us better understand how we can interact with space, people, and technology.
If you're a fan of electronic music or simply curious about the role of AI in shaping our cultural experiences, be sure to mark your calendars for this groundbreaking event. Grab your tickets here.
Follow ALGORYTHM and Junior Tomlin to stay updated.
Discover Our Great Promo and Booking Service for Artists. Let's get started!
Get Key Info in Electronic Music and Our Services: get our weekly mailer