Electronic Music News > Amelie Lens To Curate Global Underground's 2022 Mix Album
Amelie Lens To Curate Global Underground's 2022 Mix Album
GU44: Amelie Lens, Antwerp Releases This November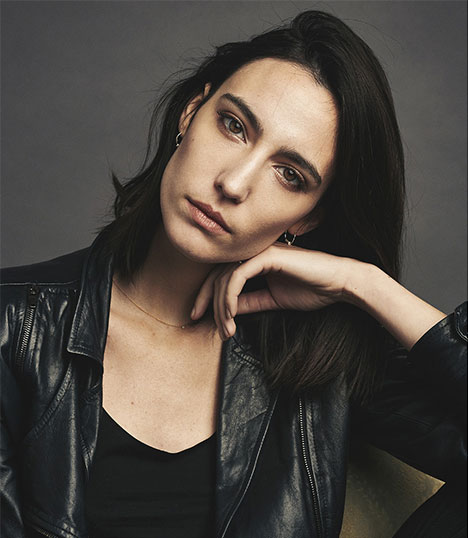 The rising techno artist, Amelie Lens, is all set to make a new addition to her star-studded career with the latest city mix series of the infamous music label, Global Underground. GU 44: Amelie Lens, Antwerp releases on 25th November this year, and bases its theme on the artist's native city – Antwerp.
"GU44 is a furious ride through peak-time techno and exclusive melodic tracks, that captures the essence of an @AmelieLens full-throttle DJ set." – Global Underground on Twitter
The city album will feature 28 tracks, 13 on CD1 and 15 on CD2. The first disc has a softer 'melodic' theme, while the second disc focuses on harder themes of 'techno'. CD1 features exclusive tracks by Anyma and Chris Avantgarde, Farrago, Ahl Iver, ANNÉ, Amelie Lens and more. CD2 features songs by Amelie Lens, Farrago, Sam Paganini, Maxx Rossi, SWART, and others.
"…. I'm so excited to share a project I've been working on for the last few months! @global_underground Antwerp CD 1 is a melodic journey with only unreleased music (including one of myself) and CD2 is a ride through peaktime techno! Such an honor to do this iconic album mix series! Global Underground Antwerp will be out on november 25th …" – Amelie Lens on Instagram
Underground Global is also releasing several packages and deals with tees and album frames and is also keeping up its tradition of offering special physical formats to the album. There is a 'Deluxe edition' with the 2 CDs, 3 x 12" vinyls, and a 'Collector's edition' including the CDs and vinyls from the deluxe edition but also offering a 110-page photo book with images of Antwerp's beautiful scenes and architecture from photographer Dean Belcher, and a set of 4 x A6 Postcards and 4 x 12″ square Art Prints. The physical formats are already up for pre-orders on Global Underground's website. Click here to get yours now.
The Global Underground label started off nearly 3 decades ago in 1996 and has garnered a lot of acclaim in the music world with its high-quality mixes. Their city mix series has gained huge success, having featured the likes of Carl Cox, Sasha, Dubfire, Darren Emerson, John Digweed, Danny Tenaglia, Paul Oakenfold etc. Last year's issue GU 43 was mixed by Joris Voorn with his city Rotterdam in focus, and this year it is Amelie Lens with Antwerp.  
Follow Amelie Lens, and Global Underground for more:
Global Underground's Official Website - https://www.globalunderground.co.uk/
Amelie Lens Official Website - https://amelielens.com/
Global Underground's Instagram - https://www.instagram.com/global_underground/
Amelie Lens' Instagram - https://www.instagram.com/amelie_lens/
Facebook - https://www.facebook.com/amelielensmusic/
Twitter - https://twitter.com/AmelieLens
RELATED ARTISTS
Discover Our Great Promo and Booking Service for Artists. Let's get started!
Get Key Info in Electronic Music and Our Services: get our weekly mailer