Electronic Music News > Artiphon's Orba 2 Synth Is Here
Artiphon's Orba 2 Synth Is Here
Play Create And Loop Sounds Anywhere In Seconds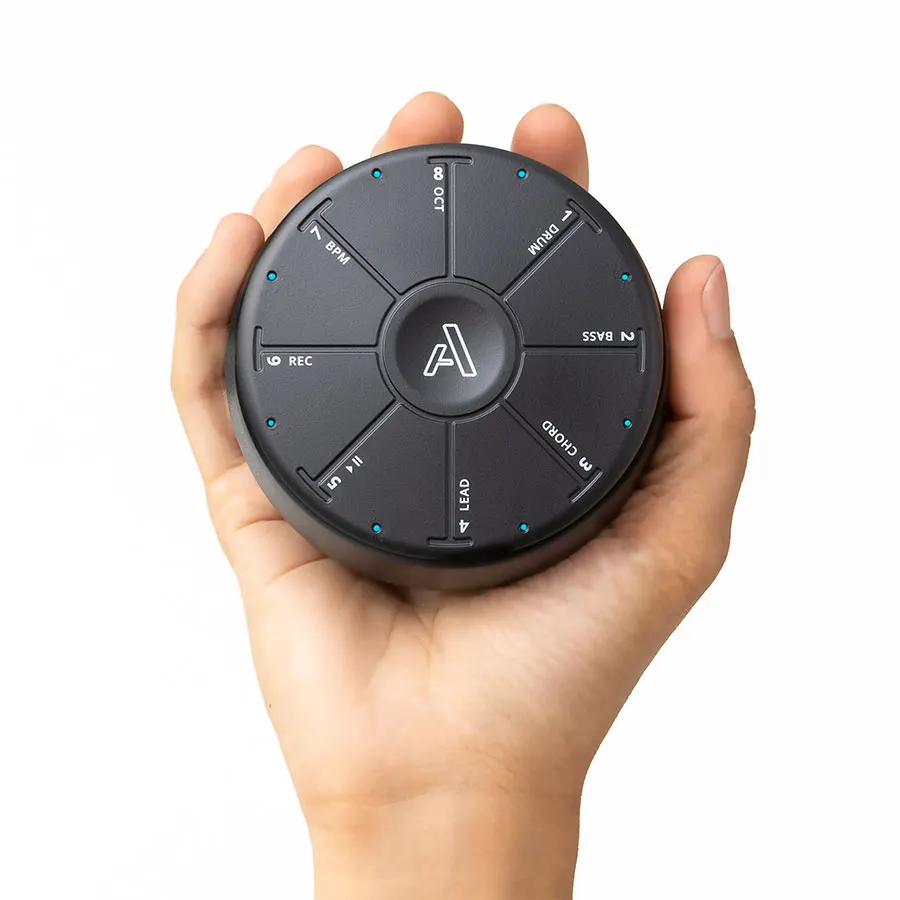 Artiphon has just dropped Orba 2, an upgraded follow-up to its award-winning synth, looper, and controller, Orba. Orba 2 turns up the game while having everything fans loved about the original. The device now boasts the added capability to virtually play any sound with its groundbreaking sound sampling engine. One can listen to the beats on its built-in speaker or plug it into an external sound system to set up a rave at a party. The instrument can be customized with the Orba App to your taste and includes options to share your creations with friends, and build communities on the go.
"It's compulsively playable for musicians and non-musicians alike."
-Wall Street Journal
"Whatever your ability... this little instrument is fun and satisfying to play."
-NewYork Times
Heading over to the fancy details, Orba 2 includes a brand-new and unique sound engine with sampled audios, that can now play instruments like electric guitars and upright pianos, as well as sounds like vocals, found sounds, and custom artist songs. Orba 2 also allows users to record loops right on the device itself with its integrated MPE looper. Choosing from its 4 modes, Drum, Bass, Chord, and Lead, it enables users to layer sounds to create songs that are exclusively theirs. It is built with a 3W speaker system and a 24-bit converter and speaker amplifier to send the crowds dancing at the party.
Orba 2's advanced gesture control system makes music creation fun and intuitive. Its touch and motion sensors combine to capture movements down to the micro-level. Its playing surface can support simultaneous inputs from 9 gesture types: Tap, Press, Radiate, Tilt, Shake, Spin, Vibrato, Move, and Bump - with each gesture controlling the onboard synth engine or a MIDI music software linked to it. Orba 2 also has a unique 'Quantize' feature that intertwines musical phrases to the beat to create surreal tunes in perfect harmony. Orba 2 also comes with a huge memory upgrade than its predecessor, allowing the creation of much longer songs up to 128 bars (i.e 3-5 minutes of play length). It holds up to 2GB of factory sample memory, and up to 2GB of user sample memory.
Orba 2 comes integrated with advanced MIDI controls. It supports connections via USB - C or wirelessly via Bluetooth MIDI and pairs up with GarageBand, Ableton Live, Logic Pro, Pro Tools, Cubase, FL Studio, as well as any MIDI-compatible mobile app. As a special inclusion, Orba 2 fully supports the new standard for MIDI Polyphonic Expression (MPE), enabling multiple independent note expressions.
Orba 2 is currently priced at $149.99 while its predecessor comes at $99.99 on Artiphon's official site. Hurry up and place your order here.
To stay updated on music products and updates, follow up:
Artiphon Official Website - https://artiphon.com/pages/orba
Instagram - https://www.instagram.com/artiphon/
Facebook - https://web.facebook.com/Artiphon/
Twitter - https://twitter.com/artiphon
WhereDJsPlay Official Website- https://www.wheredjsplay.com
RELATED ARTISTS
Discover Our Great Promo and Booking Service for Artists. Let's get started!
Get Key Info in Electronic Music and Our Services: get our weekly mailer