Electronic Music News > Beatport To Release Junction 2 Synth Heads NFT
Beatport To Release Junction 2 Synth Heads NFT
300 Limited Edition Collectables Go On Presale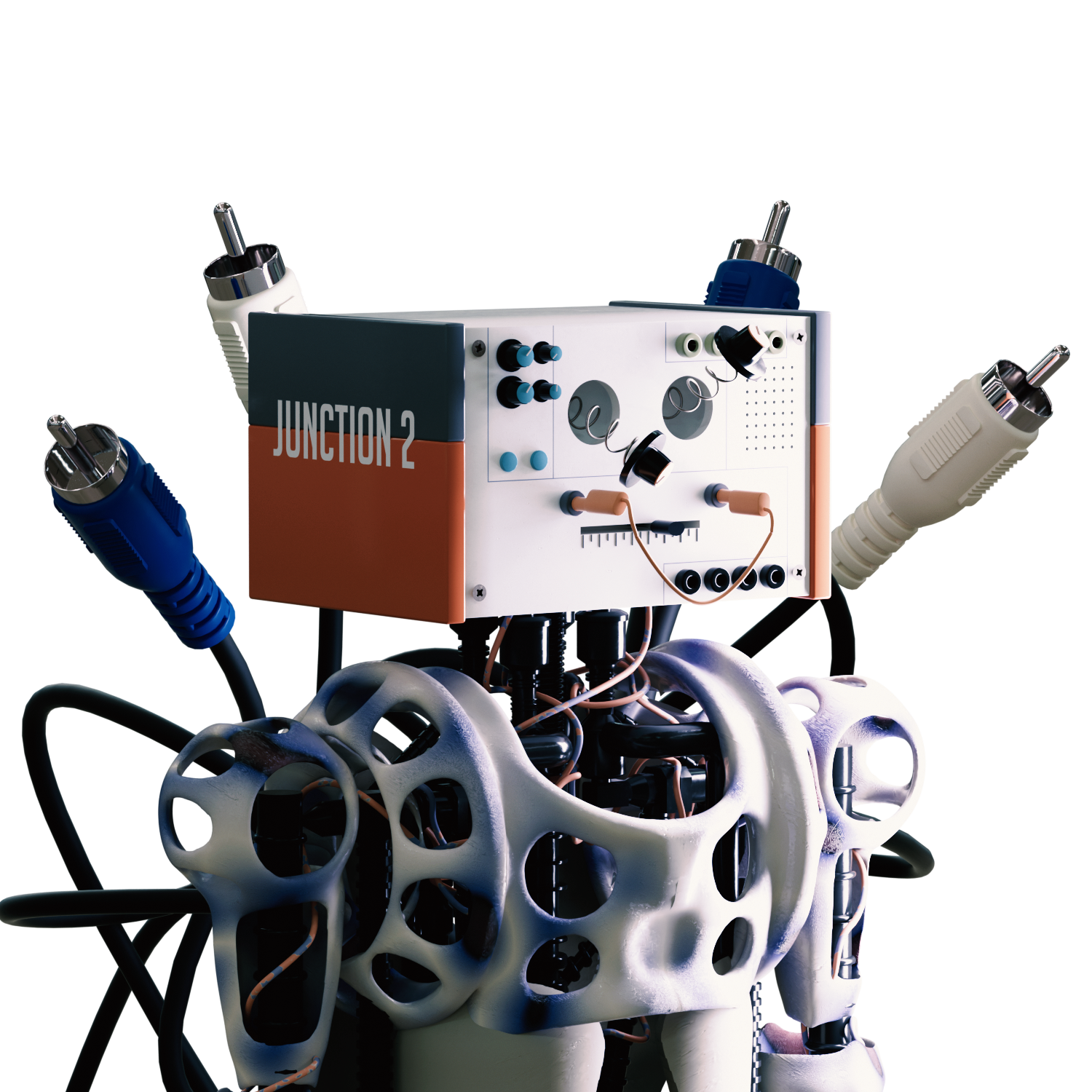 Beatport has collaborated with Junction 2 to present its all-new lineup of Synth Head NFTs. A limited-edition collection of 300 Synth Heads, each created by generative design AI, has been placed on pre-sale. The bobblehead Synths have grown a body with tiny arms and legs, blowing electronic music fans away in awe.
Keeping up with the fast-growing NFT culture, Beatport and Pixelynx have chosen to venture the seas and have raised $4.5 million to build the 'world's leading music metaverse'. The Junction 2 Synth Head series is a unique take on marketing the famous electronic music festival happening on the 18th and 19th of June in London and combines NFT perfectly in the mix.
"Beatport has been an early adopter and supporter of the NFT space, as have pixelynx founders deadmau5 and Richie Hawtin. Together we've created a special collection for electronic music fans that captures the unique culture of synthesizers in a creative and fun way." - Inder Phull, CEO of Pixelynx
The Synth Head characters are created using Generative Art which incorporates AI algorithms to smartly generate variations, ideas, forms, shapes, colours or patterns of a preset. This is what makes each NFT completely unique, and 'the one and only' in the world. Beatport's idea was to create a funky take on paying homage to synths and their contribution to music creation and electronic music.
"Springing into action whenever the lights go out in the studio, this group of mechanical companions comes together to show off their functions and the wide range of their sonic capabilities. Welcome to The Secret Life of Synth Heads!"
"Bored by their owner's uninventive use of preset sounds, a group of living synths - who assume lifelessness around humans - prepare for a musical adventure all their own."
Each Synth Head NFT is a unique membership card that grants collectors access to an exclusive range of benefits including VIP access to marquee electronic music festivals and Beatport events, backstage access, merchandise, and access to a unique global community of music.
As promised on Synth Heads' official site, the physical benefits would include VIP Festival Perks, free drinks, secret DJ sets, and discounts on music software and hardware. On the digital side of things, holders shall gain access to exclusive music and tech-related content. These include future NFT claims, community giveaways, digital music creation tools, sound packs, and access to Metaverse events with exclusive Avatars and artist access.
Junction 2 has not revealed the details or the pricing on the available NFTs yet. However, music fans can head over to their official site to sign up for pre orders to the special limited edition NFTs, while to buy the regular lineup of Beatport Synth Heads, fans can set up their Ethereum wallets and choose from over 180 items left from the original series of 3030 collectables.
To stay updated on Synth Heads, follow up:
Junction 2 Synth Heads Official Website - https://junction2.london/synthheads
Synth Heads Official Website - https://synthheads.com/
Instagram - https://www.instagram.com/beatport
Facebook - https://www.facebook.com/beatport/
Twitter - https://twitter.com/HeadsSynth
RELATED ARTISTS
Discover Our Great Promo and Booking Service for Artists. Let's get started!
Get Key Info in Electronic Music and Our Services: get our weekly mailer