Electronic Music News > Beatport Rolls Out Phase-I Lineup For Its ReConnect Summit
Beatport Rolls Out Phase-I Lineup For Its ReConnect Summit
The Summit Will Be The Platform's First Ever Industrial Conference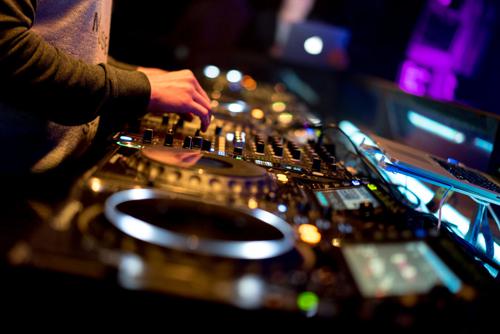 Beatport, the digital music downloading platform, has just announced the initial lineup for its highly anticipated ReConnect Summit, slated for September 21 and 22 this fall.
The conference will be Beatport's first and takes place at the Superior Ingredients venue - a nightclub in central Williamsburg, Brooklyn. EDM icons, deadmau5 and Richie Hawtin lead the program as guest speakers, introducing their newly launched project PIXELYNX – a web 3 company. The lineup of other confirmed speakers includes A-Trak, Adam Alpert, Alex Kane, Coco & Breezy, Eris Drew, Giolì & Assia, Joe Perez, Kerri Chandler, LARAAJI, Natalia Clavier, Octo Octa, and UNiiQU3. More artists will be soon announced in the next phases.
Beatport's summit focuses on the agenda to 'Explore, Innovate, Inspire', and hosts electronic music-related companies to have their word on the post-Covid era, global awareness issues, reconstruction of the music industry, and promoting music. These include representatives from Meta, Association for electronic music, VOLTA, Billboard, Reed Smith LLP law firm, MAC presents, Ghostly, CAA, Redlight management, Audius, Disruptive records, etc. Head over to the official program page for the complete phase-I program.
The conference also has scheduled a special wellness program by The Art of Areté, a breathwork session by Natalia Clavier from Thievery Corporation, and sessions from advocacy organizations DanceSafe, shesaid.so, and Women In Music.
The event features 3 settings, 'The Roof', 'The Room', and 'The Lounge', where attendees will have access to keynote sessions, talks, workshops, and DJ sets. Ticket sales are live currently for the first of the 3 tiers, with options for all-day access passes for independent days 1 and 2, and an all-day access pass for both days too. Single-day passes start from $125, and Two-day access passes start from $225. Click here to grab your tickets now.
The ReConnect brand was initially launched in 2020 during the pandemic as global live stream events to unite artists and DJs, and to raise charity funds for the Covid affected, for victims of the Beirut explosion in Lebanon, and for the mental health organization, You Are Not Alone, raising over $260,000.
To discover more about the program, follow up:
Beatport ReConnect's Official Website - https://reconnect.beatport.com/
Instagram - https://www.instagram.com/beatport/
Facebook - https://www.facebook.com/beatport
YouTube - https://www.youtube.com/beatport#
Twitter - https://twitter.com/beatport
RELATED ARTISTS
Discover Our Great Promo and Booking Service for Artists. Let's get started!
Get Key Info in Electronic Music and Our Services: get our weekly mailer