Electronic Music News > Blaze Engulfs Brazil's Iconic Warung Beach Club
Blaze Engulfs Brazil's Iconic Warung Beach Club
The club has released its official statement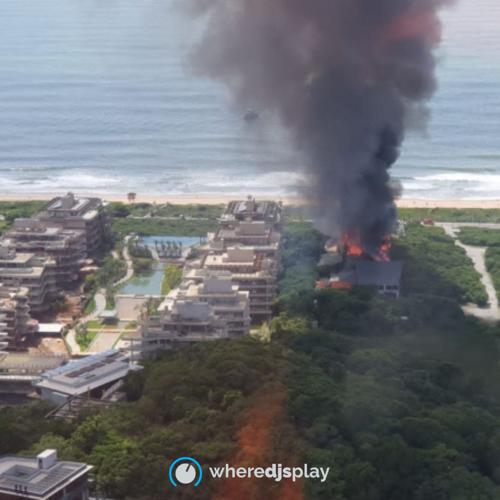 A fire has caused severe damage to Brazil's popular Warung Beach Club. Videos of the blaze, which engulfed the club situated in the Itajaí municipality of Santa Catarina, began circulating on February 22nd. The origins of the fire remain unknown, and no official statement has been released by the club. However, according to a report by Brazilian publication O Município, the club's original structure, constructed mostly from wood, thatch, and other organic materials, has been destroyed.
The Santa Catarina fire department arrived at the scene shortly after 10 AM (GMT-3) and confirmed that there were no injuries. Warung Beach Club later released an official statement on their Instagram account, confirming that the fire had been contained and that no one was on site during the incident. They also stressed that only material damage had been recorded and that investigations into the incident were already underway. Read the full statement here.
Despite the club's limited opening times, even during peak season, Warung Beach Club is known for its striking aesthetic, inspired by Indonesian temples. The club doesn't have a permanent sound system and prefers to install a custom rig whenever the venue opens. The club has played an essential role in shaping Brazil's electronic music scene since launching in 2002. It has previously hosted some of the world's most revered brands, including All Day I Dream, Fabric, and Life & Death, as well as regularly booking world-renowned DJs such as Richie Hawtin, Honey Dijon, Peggy Gou, and Solomun.
The venue's recent fire has sent shockwaves throughout the music industry, and many will be eagerly awaiting further updates from the club.
Follow Warung Club on socials to stay updated:
Discover Our Great Promo and Booking Service for Artists. Let's get started!
Get Key Info in Electronic Music and Our Services: get our weekly mailer