Electronic Music News > Boardmasters Announce Second Wave Line Up
Boardmasters Announce Second Wave Line Up
Heavyweight underground bookings revealed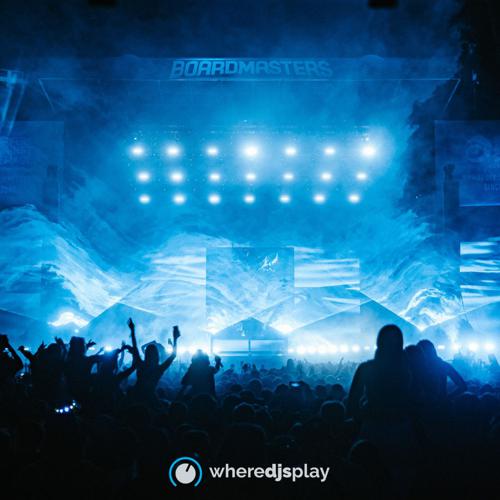 Image Credit: Laurence Howe, Boardmasters Festival
The annual music festival accompanying the surfing championships, The Boardmasters Open, in Newquay, Cornwall is back and they've just released their second wave line-up.
There are some massive headliners in the form of Lorde, Florence and the Machine and Liam Gallagher with a UK festival exclusive, but more importantly for the electronic music community the festival continues to bring stars and emerging talent from the underground scene.
For 4x4 fans, Four Tet, Paul Woolford, Danny Howard, Bens Hemsley, Ben Nicky and others will be bringing the heat.
DnB lovers are well catered with Dimension, A Little Sound, Vibe Chemistry, Kanine, Kings of the Rollers, Phibes and more.
MC bookings are also strong with Maddy V, Inja, Gardna and others bringing the lyrical prowess.
Whilst the Dubwise, Reggae fans are also catered for with Mungo's Hi Fi, Gentlemens Dub Club and more. 
The festival offers something for everyone with a resident pub The Keg and Pasty, stand up comedy slots, whilst local favourites Company B and Smokeys King shufflers bring the swing and rock'n'nroll, and The Roustabouts collective will be delivering music and circus skills simultaneously. 
The underground side of the festival has continued to grow, with bookings from B traits back before she played Techno (Drum and Bass :) ) and Rudimental before they hit the mainstream on the The Point stage to the addition of the DB90 stage in 2021 bringing shipping crates and nautical vibes. 
Set on a cliff top, minutes away from multiple beaches and Newquay town. This one hits different. Get you tickets now.
Follow Boardmasters on Instagram or Facebook to stay up to date.
Discover Our Great Promo and Booking Service for Artists. Let's get started!
Get Key Info in Electronic Music and Our Services: get our weekly mailer