Electronic Music News > The Chemical Brothers Unleash Their 10th Masterpiece
The Chemical Brothers Unleash Their 10th Masterpiece
"For That Beautiful Feeling" - An album not to miss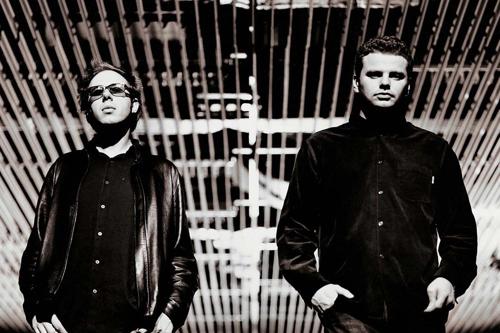 In the ever-evolving landscape of electronic music,  stand as true pioneers, and their latest offering, "For That Beautiful Feeling," proves that their mastery of the genre remains unwavering. The dynamic dance duo, renowned for their ability to transform instrumental beats into pop music gold, have returned with their 10th studio album, and it's nothing short of a sonic revelation.
Building upon the foundation laid by their 2019 release, "No Geography," The Chemical Brothers embark on a journey that reaffirms their position as trailblazers in the world of electronic music. With a Metacritic score of 82 out of 100, based on seven critics' reviews, indicating "universal acclaim," this album has already captured the attention and admiration of both fans and critics alike.
Uncut describes the album as a venture into "full-fat dance-pop joy." It's an apt description for an album that exudes a vibrant energy, inviting listeners to surrender themselves to its irresistible rhythms and melodies. The Chemical Brothers have a unique talent for crafting electronic music that transcends boundaries, and "For That Beautiful Feeling" is no exception.
Damien Morris of The Observer beautifully sums up the album as a "nonsense-free reaffirmation of the dance duo's greatest strength – making largely instrumental psychedelic house and techno somehow sound like pop music." It's a testament to The Chemical Brothers' ability to seamlessly blend genres and create music that resonates with a wide audience, whether you're a seasoned clubgoer or a newcomer to the world of electronic sounds.
While you won't find chart-topping hits like "Go" and "Galvanize" on this album, what you will discover are moments that burrow deep into your psyche, refusing to let go, whether you're a clubbing enthusiast of yesterday or a seasoned veteran from their early days when "Song to the Siren" first dropped.
For those seeking percussion that resembles hubcaps tumbling down a concrete staircase, "Feels Like I Am Dreaming" is your sonic sanctuary. If you crave vertigo-inducing drops and synths that buzz like bees trapped in a jar, don't miss tracks like "No Reason" and "Goodbye," both of which showcase the whimsical restlessness that defines The Chemical Brothers' finest creations. Nostalgia for their 1990s era with a less 'oontz oontz' vibe finds solace in the deranged funkiness of "The Weight," while the cheerful metallic groove of "Fountains" stands alone as a glorious sui generis masterpiece.
Though Beck and Halo Maud make appearances as credited vocal guests, as always, the true luminaries are the ones working their magic behind the mixing desk. The Chemical Brothers have once again harnessed that beautiful feeling of pure pleasure, crafting an album that transcends the boundaries of techno and dance, all while reminding us of their enduring brilliance.
Below are review scores that are a testament to the sheer quality The Chemical Brothers have produced this time around.
AnyDecentMusic? 7.7/10
Metacritic 82/100
AllMusic 3.5/5 stars 
The Arts Desk 5/5 stars 
Clash 8/10
Evening Standard 5/5 stars 
The Line of Best Fit 8/10
musicOMH 4.5/5 stars 
NME 4/5 stars 
Rolling Stone 4/5 stars 
Uncut 8/10
"For That Beautiful Feeling" is more than an album; it's a testament to the timeless allure of electronic music, delivered by the maestros themselves, The Chemical Brothers. With each listen, the beats and melodies beckon you to the dancefloor, promising an unforgettable sonic journey that only these iconic artists can provide. So, let the music carry you away, and embrace the euphoria that only The Chemical Brothers can deliver. Click here to listen to "For That Beautiful Feeling now. To order the album on vinyl and to purchase merchandise, click here to head over to the official store.
For more updates on The Chemical Brothers follow them on their socials:
RELATED ARTISTS
Check out DJLink.me :- The ultimate link-in-bio solution for Artists and DJs. Let's get started!
Get our updated bi-weekly DJ news mailer!