Electronic Music News > Cosmic Pineapple '22 Season 7 – Rainbow Light
Cosmic Pineapple '22 Season 7 – Rainbow Light
The Mystical Music Festival Is Back At Pikes This Summer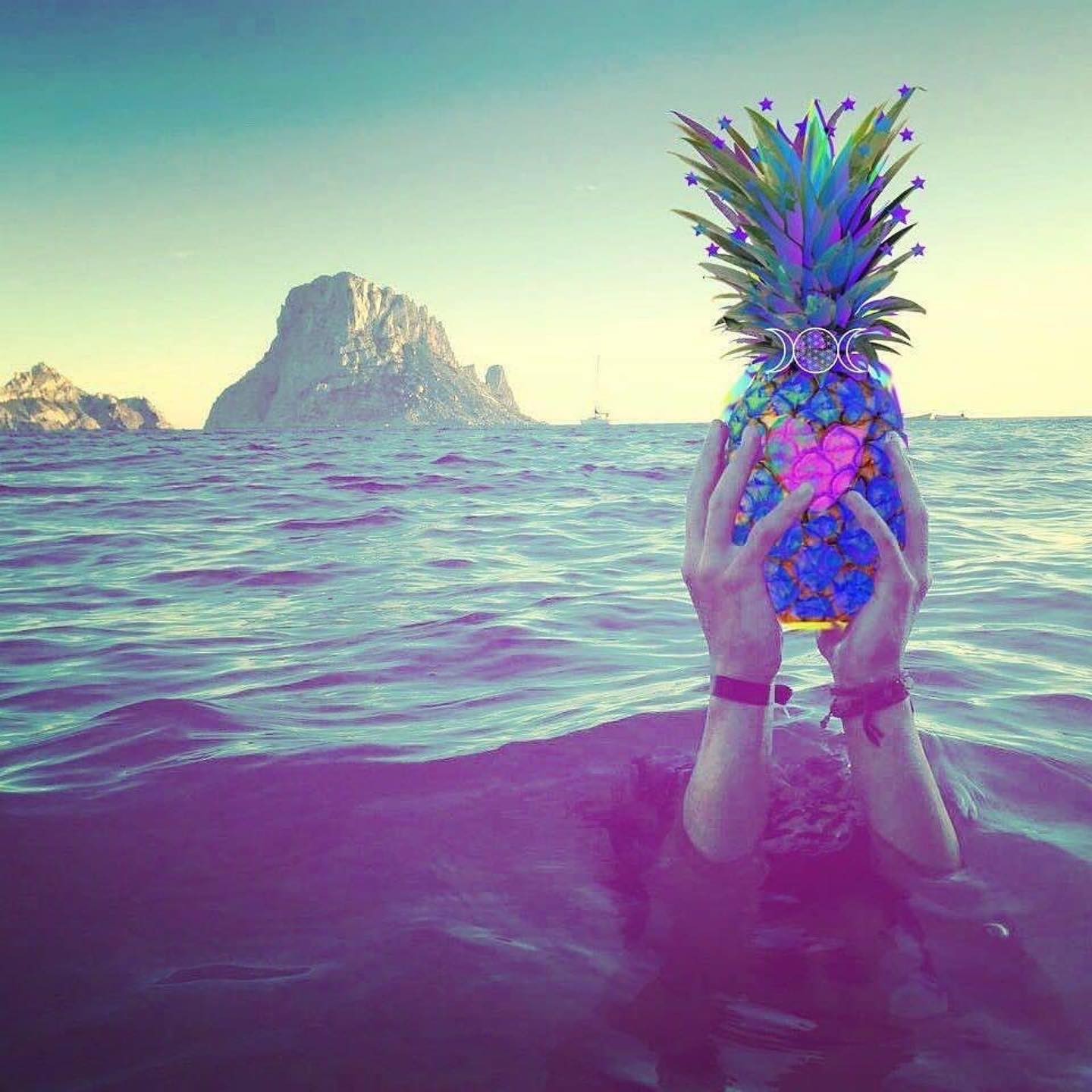 Cosmic Pineapple returns to Ibiza with its unique and surreal series of events at Pikes for Season 7. The grand opening ceremony was held on May 17th, and the parties will run each month on June 23rd, July 21st, September 22nd, and on October 26th. This year's Cosmic theme is 'Rainbow Light' and the immersive events and activities are based on exploring the bridge of connection to the self, the other, and planet earth- all while having fun at the music fest.
This season's highlight, the number 7, was the pivot in choosing the 7-colored Rainbow Light as the central theme around which the event revolves. According to Cosmic Pineapple's vision:
"In numerology, seven is the number of spiritual awakening, mysticism, intuition, inner-wisdom, harmony, and nature – of connection to the cosmic universe… Lifting the veil between human and spiritual life, as the two exist side by side… Amongst the significance of seven, there are seven directions, seven chakras, seven stars of the Pleiades, seven colors of the rainbow."
 The event is designed to offer an experience that soothes, heals, and resonates with the souls of those under the cosmic rainbow. From elevating vibrations of music coming from DJs and mystical sound healers, sessions of ancient and modern wisdom, yoga and meditations, cultural and spiritual dances, pool sessions, and deep talks- the Cosmic Pineapple has it all to rejuvenate energies and moods.
The season 7 launch included words of wisdom from Ibiza-based medicine woman, Maria Valdivia, cosmic messages through song with SoulSong, group hypnotherapy with Amanda Louise Evelyn, light therapy, and an upcycling art project to make a huge pineapple from old plastic. There were music performances from Ben Westbeech, Mathew Jonson feat XX Isis XX, and a Space Rave by Lex Wolf, Cici, and BayBJane. The star roster will take the stage again at the parties that follow each month all the way to October, with more guest appearances planned on the way for music enthusiasts.
The events contribute to various charities, a concept that is integral to the spiritual essence of Cosmic Pineapple. Up till now, over £30,000 have been raised for different organizations, with this year's first event being linked to charity Choose Love.
To catch up on the next Cosmic Pineapple party at Freddie's, Pikes on June 23rd, book your spot here.
For booking information and queries, email cosmic@cosmicpineapple.co.uk
To stay updated on Cosmic Pineapple '22, follow up:
Cosmic Pineapple Official Website - http://cosmicpineapple.co.uk/
Cosmic Pineapple Radio Show - https://ibizasonica.com/pineapple-radio-show
Instagram - https://www.instagram.com/wellcosmicpineapple/
Facebook - https://www.facebook.com/cosmicpineapple/
Twitter - https://mobile.twitter.com/wellcosmic
WhereDJsPlay Official Website- https://www.wheredjsplay.com
RELATED ARTISTS
Discover Our Great Promo and Booking Service for Artists. Let's get started!
Get Key Info in Electronic Music and Our Services: get our weekly mailer