Electronic Music News > Creamfields South Is Here To Double Up The Fun
Creamfields South Is Here To Double Up The Fun
Catch Creamfields At Two Major Locations This Summer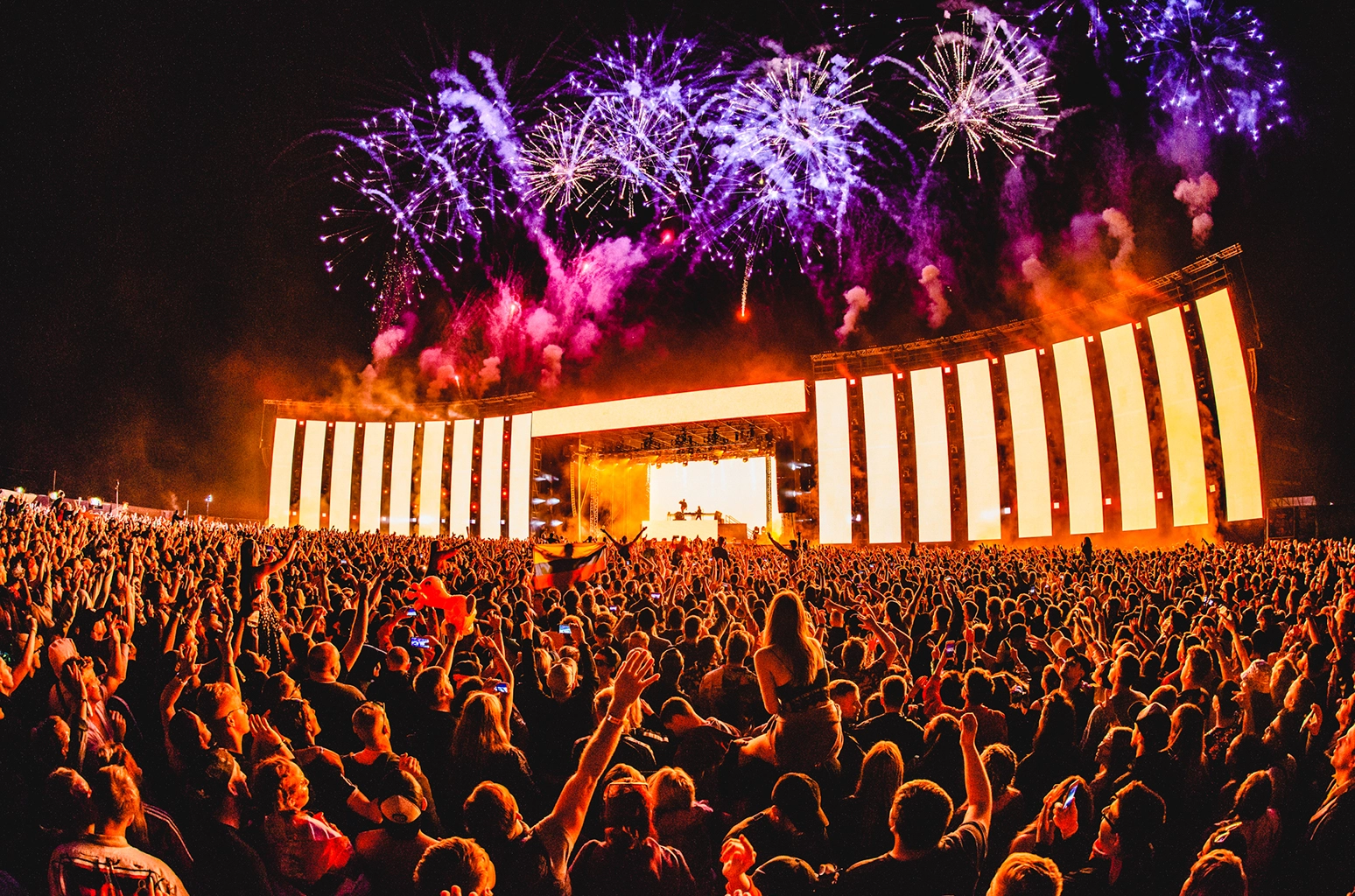 Creamfields, the renowned global electronic music event promoter, has revealed plans for a brand-new addition to their award-winning festival, changing locations twice a year. The company will bring their grand festival to the South this summer for the first time ever, setting the stage over Hylands Park in Chelmsford. The 50,000-capacity two-day camping festival is scheduled to coincide with the historical Queen's Platinum Jubilee four-day weekend and kicks off Friday, June 3 to run till June 4 on the celebratory weekend.
This year around, fans get to experience the Hylands villa in Essex for the first Creamfields in the south, and the award-winning Creamfields Daresbury, or Creamfields North in August, doubling up the fun. The programme boasts 70 different acts over 8 grand stages to blow fans away and has brought over music powerhouses onboard. The iconic lineup includes Music Maestros David Guetta, Calvin Harris, MK, Amelie Lens, Becky Hill, Camelphat, Carl Cox, Charlotte De Witte, DeadMau5, Fatboy Slim, Jamie Jones and the list goes on. Special guests include Hot since '82, Skepsis, and Cosmic Gate.
The event includes special rules. Re-entries upon exit are not entertained and entry will be only for adults above 18, with challenge 21 in effect. Only cards, contactless and Apple Pay are accepted for all purchases, with everything being cashless. There is a long list of banned items the entrants have to adhere to and can be viewed here. Tickets for the event are still up for a limited time and can be availed in multiple package classes. Hurry up and grab your passes!
Discover more at CreamfieldsSouth Official Site.
Follow the hot topic on:
Creamfields Chelmsford Official Website - https://creamfieldschelmsford.com/
Instagram - https://www.instagram.com/creamfieldsouth
Facebook - https://www.facebook.com/CreamfieldSouth/
YouTube - https://www.youtube.com/c/creamfields
Twitter - https://twitter.com/CreamfieldSouth
RELATED ARTISTS
Discover Our Great Promo and Booking Service for Artists. Let's get started!
Get Key Info in Electronic Music and Our Services: get our weekly mailer