Electronic Music News > Danny Tenaglia Unveils Final Chapter: Global Underground Trilogy Concludes With 'GU45: Brooklyn'
Danny Tenaglia Unveils Final Chapter: Global Underground Trilogy Concludes With 'GU45: Brooklyn'
Global Underground Trilogy Reaches Its Climactic Conclusion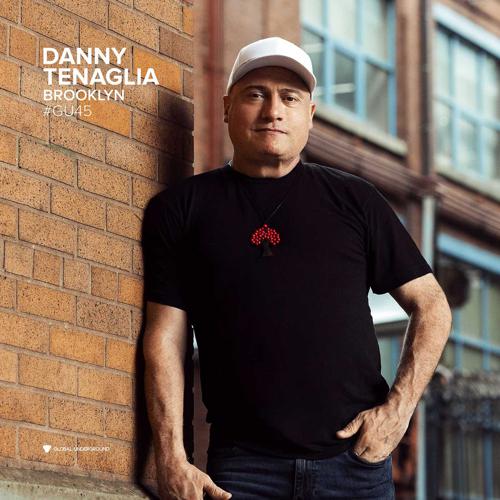 Danny Tenaglia, the iconic maestro of beats and rhythms, has electrified the scene once again with the announcement of the thrilling crescendo to his Global Underground saga – the monumental 'GU45: Brooklyn' compilation.
Rewinding back to the genesis of this sonic odyssey, 1999 saw the ignition with 'GU10: Athens', a mix that introduced Tenaglia's prowess. Building on that foundation, the following year brought forth the captivating 'GU17: London', solidifying his reputation as a sonic visionary.
Fast-forward more than two decades, and a triumphant return to his roots awaits as he delivers the sonic marvel 'GU45: Brooklyn'. A district pulsating with artistic energy, Brooklyn serves as a fitting backdrop for the auditory artistry of Moderat, the collaborative brilliance of Monika Kruse with Pig&Dan, the enigmatic creativity of Dino Lenny, and the undeniable groove of Basement Jaxx.
Within this masterpiece lies a tantalizing teaser of his forthcoming collaboration with Cevin Fisher – the irresistible 'Move That Body'. And if that weren't enough to satiate musical cravings, Tenaglia's own creations adorn the compilation, showcasing his inimitable artistry.
In his own words, Tenaglia shares, "I'm happy to announce that I've just completed my third compilation for the iconic Global Underground series. First, it was 'Athens GU10', then 'London GU17', and now we are bringing it to my hometown of Brooklyn giving you GU45."
He adds, "As a native of Williamsburg, Brooklyn, this compilation is not only a celebration of my roots but also a tribute to the dynamic and ever-evolving nightlife that ignited and guided my musical career back in 1975."
A visionary in the electronic music realm, Global Underground Founder, Andy Horsfield, expresses his excitement: "I'm so excited to present the third and final instalment in Danny Tenaglia's GU Trilogy with 'GU45: Brooklyn'. Danny's mixes have been a huge part of GU's DNA for many years, with his seminal Athens and London mixes becoming many people's favourite DJ mixes of all time. Brooklyn is a stunning addition to that heritage, and I can't wait to release this album to the world."
Transitioning to a more poignant note, last month brought a personal revelation from the pioneering house DJ. In a heartfelt video message, Tenaglia disclosed his battle with an unexpected adversary – cancer.
This uninvited guest made an appearance after a routine colonoscopy in May, leading to the difficult decision to cancel scheduled gigs. Reflecting on this choice, he shared, "It was really hard to cancel."
His declaration, however, is one of resilience: "I'm strong, I'm fighting this."
Click here to read more about the emotional announcement Tenaglia made on his Instagram.
The upcoming 42-track release, 'GU45: Brooklyn', will grace music enthusiasts in various formats including CD, vinyl, download, and streaming services. Brace yourselves as this monumental release is slated for November of this year. Secure your voyage into this sonic tapestry by pre-ordering here now.
Follow Danny Tenaglia, and Global Underground for more:
Global Underground's Official Website 
Danny Tenaglia's Official Website 
Global Underground's Instagram
RELATED ARTISTS
Check out DJLink.me :- The ultimate link-in-bio solution for Artists and DJs. Let's get started!
Get our updated bi-weekly DJ news mailer!