Electronic Music News > DJ Carl Cox Blows The Candles For The 60th Time!
DJ Carl Cox Blows The Candles For The 60th Time!
Veteran DJ and Motorsport Enthusiast Carl Cox Celebrates His Birthday In Style!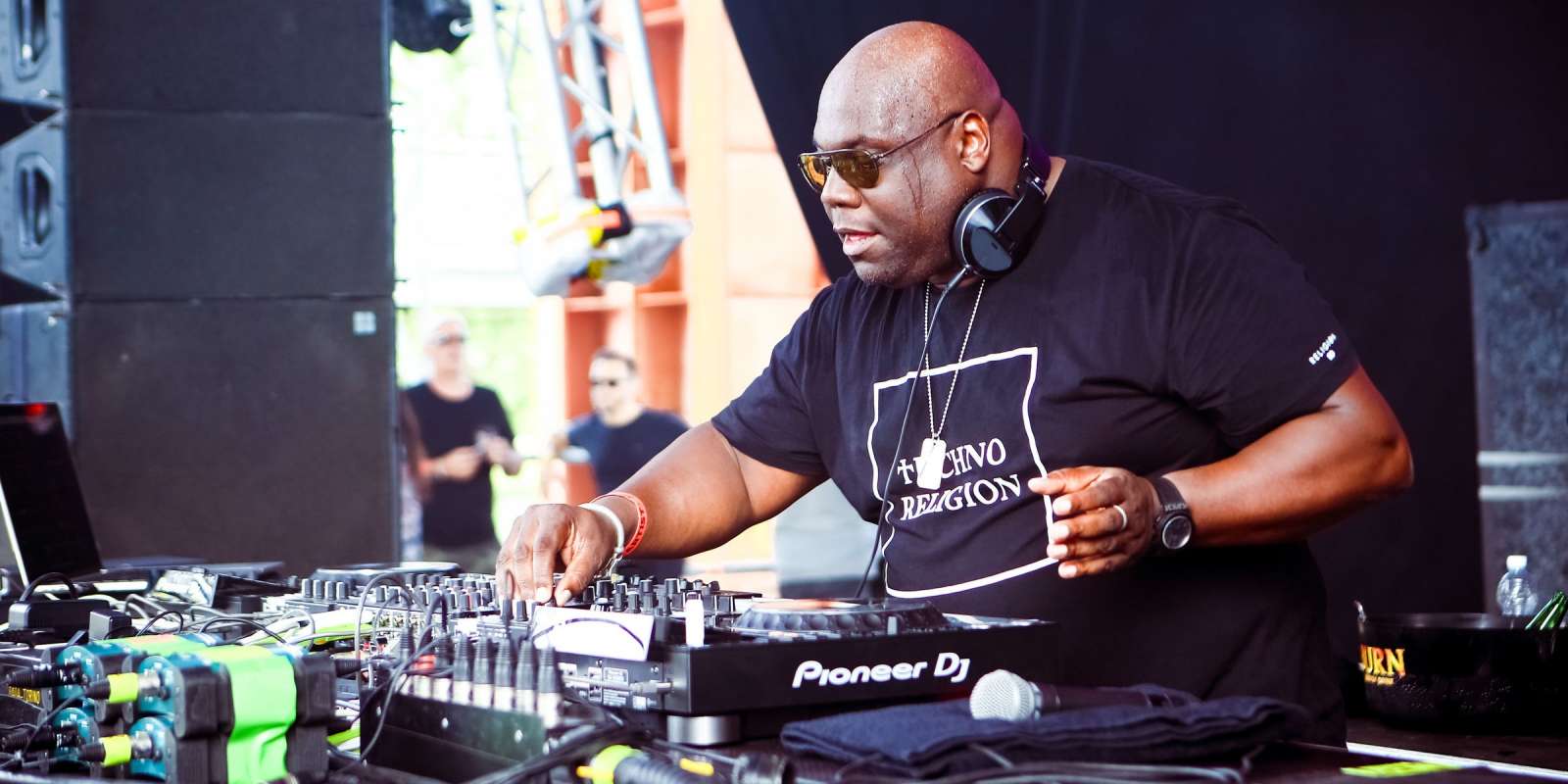 DJ Carl Cox is the living definition of electronica himself. And aging like fine wine, Carl Cox has turned 60 and is still selling grand in the electronic music world. Celebrating his birthday in style, Carl Cox chose to be at the Isle of Man TT with Michael Dunlop to spin some tracks at the motorsport event. Carl has been a great fan of racing and motorsports and has even bought a property at the Isle.
Looking back through the years, Carl Cox has created moments of greatness in the history of electronic music and racing- doing what most could not and living his life to the fullest. These things surely make him the coolest DJ of his generation and a living icon.
His self-made career has its roots in when he was just 16! At an age when most people were struggling with homework, Carl Cox was performing as a mobile DJ at weddings, bars, and clubs already, and was soon to be a legend! Growing up, the music king also pioneered 3-deck mixing, a unique and rare technique that's equally hard to master, and DJ Carl Cox is a phenom to spin and mix with such ease and aesthetic.
One of his greatest impacts on music was his iconic 15-year Space Ibiza residency – the greatest Ibiza has ever seen. His efforts helped redesign and rejuvenate the industry at Ibiza, and added great value to the heart of electronic music. Hosting the events from 2001 to 2016, DJ Carl Cox, music and Ibiza were considered inseparable.
Cox has also held the helm of the decks at Ultra Music Festival's annual editions since 2004 and has been sending crazy crowds raving.
That's not all, Carl had other tricks up his sleeve to enchant fans. In 2001, Carl Cox began hosting his radio show and amassed 17 million listeners across 95 different international radio stations. 
As a guy loved by all and a musician with many talents, Carl Cox has been named a real and universal DJ by fellow artist Cassy.
"Back in the day, he was also the only DJ that could play everywhere. You'd find him playing at raves in Germany, in England, in Holland. The scene has always been slightly segregated, but he could play with Jeff Mills one night, David Morales the next."
DJ Cox has also starred in several documentaries post-2016, sharing his struggle story, his rise to success, and his love for motorsports. These include Channel 4 documentary "Space is the Place", electronic music documentary "What We Started", and the BBC documentary "Music and Motorbikes".
Another fun fact – Carl Cox was the first DJ to make a Mixmag remix in 1992, teaming up with Mixmag editor Dave Seaman to create The Essential Mixmag Live tape.
Carl also runs several charities, has his own Carl Cox scholarship program for electronic music students, and runs an online DJ academy with Pete Tong, and there's a cherry-on-top of the list of things that make DJ Carl Cox awesome.
Living his life as a racing enthusiast, Carl has driven a Mustang to complete a quarter-mile in 5.9 seconds – reaching speeds over 251mph, and also owns his own motorsports team!
No matter at what age, DJ Carl Cox is an eternal sensation and joy, and a timeless part of the story of electronic music!
Follow Carl Cox, his music tours, and racing adventures on:
Carl Cox Official Website - https://carlcox.com/
Instagram - https://www.instagram.com/carlcoxofficial
Facebook - https://www.facebook.com/carlcox247
Spotify - https://open.spotify.com/artist/19SmlbABtI4bXz864MLqOS
Twitter - https://twitter.com/carl_cox
RELATED ARTISTS
Discover Our Great Promo and Booking Service for Artists. Let's get started!
Get Key Info in Electronic Music and Our Services: get our weekly mailer