Electronic Music News > 15 Mins with DJ K'Lid
15 Mins with DJ K'Lid
Presenting our next guest user - DJ K'Lid from Marrakech, Morocco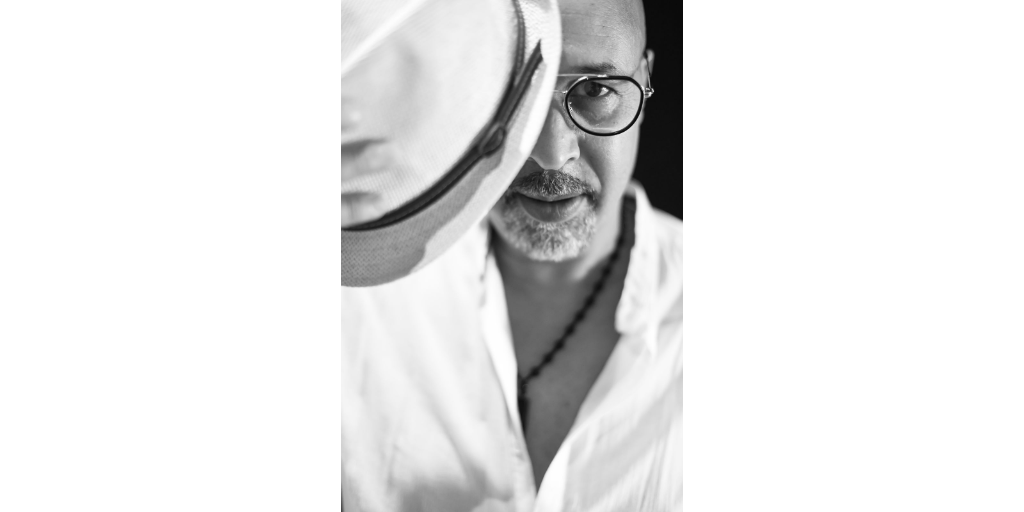 Book DJ K'Lid using our unique BKDJ link from CEP AGENCY - https://bkdj.me/CEP/DJK'LID
Showcasing the fourth guest of the "15 mins series" with our guest artist users - DJ K'Lid from Marrakesh, Morocco. He is a famous DJ, Producer, Mixer, and Resident of the most trendy restaurant Bar Lounge "Comptoir Darna". We asked him a few questions about his early life, DJing career, COVID implications on nightlife, and his new releases.
Thank you for joining us, K'Lid. Running through my short questionnaire, my first question for you is;
1. Where are you from? For how long have you been DJing?
I am from Marrakech, Morocco. I have been a DJ for 23 years and I am already a resident DJ at the famous restaurant Bar Lounge, the most trendy in Morocco "Comptoir Darna, Marrakech" since 2001 until now. With time, day after day, I have become an International DJ. Thanks to the place where I mix, which welcomes beautiful people from Marrakech to tourists from all over the world, including showbiz celebrities passing through the Red City. You can't forget any evening at the Comptoir, and also the most prestigious DJs on the planet such as Erick Morillo, Charles Chilling, Stéphane Pompougnac, Emmanuel S, Martin Morales, Pathaan, ChrisCoco, DJ Felix, Amine K, Pablo Fierro, etc. In 2008 I was elected to the TRANSAVIA Airline in Paris, which invited me to produce an exclusive compilation for the launch of the Transavia program. 
At the end of February 2010, I produced my very first album LOVELY REPRISES at Wagram, followed by DANCING REPRISES in May 2011, still with Claude Challe. 
I was also invited as guest DJ on the following occasions,   
Theatro – Marrakech, Morocco
Mandala Ray - Paris, France 
La Cantine du Faubourg - Paris, France 
Al Khaima - Guadalajara, Mexico
Love Love - Royan, France 
Saikuk - Tulum, Mexico
Aplaya the Beach Bar - Boracay, Philippine 
KÜBA Restaurant & Bar Lounge - Bodrum, Turkey
Noumi Grill & Bar - Bern, Switzerland
2. How has lockdown been locally? What chances have you had for playing out or to an audience?  
The confinement was really tough; all of our activities have been stopped. That's why I started playing on a streaming platform, to stay up-to-date and stay in touch with my audience.
I also signed a contract with an International Agency Creative Events Promoter, based in Amsterdam, "Promoter of Creative Events", even the borders are still closed. They started by doing promotions on different digital platforms and programming radio shows in Turkey, Lebanon, Saudi Arabia, and other countries, and also for the Radio The One in Ibiza and Marbella.
3. How do you think the scene in your country will change as we move to an open state?
I think the Moroccan scene will be more active and organized; the public is looking forward to attending events while the organizers are just waiting for the Government's green light to resume their activities. I hope we can perform with more freedom soon.  
4. Your style focuses on Lounge – Ethnic House And Deep house – what producers inspired you and why?  
25 years ago I was addicted to flashback style and collected James Brown's tapes. Never satisfied with music, and discovered all musical styles. Later, I was influenced by the Lounge ethnic style of Ravin, Claude Challe, Pompougnac, and more.   
I like the fusion between the east and the west, that's why I'm focused on the ethnic house and deep style like Sabo, Zuma, Dionysus, Derun, and more. 
And also we do not forget the Moroccan Producers like Naaman, OB, Mr ID, Younes B, FNX, Amine K. All came to mix in the restaurant because we have the same musical culture.
5. Ableton or Logic? 
Ableton, it's better for creating and producing music that's why many DJ's used it because they found different tools for mix or remix. 
6. What would be your top 5 underground artists to look out for? 
All the artists in the world are better but choosing 5 names is not easy - Erick Morillo, that I have shared with him a set. Roger Sanchez, that I did a warm-up, Marco Carola, Carl Cox, and Sam Divine. 
7. When can we see you behind the decks?  
For the moment in Morocco, it is still complicated to mix behind the decks. But soon with the new sanitary measures, the clubs will open. But at other times, I do events and play to stay up-to-date musically. I have many plans and projects soon. 
 8. Choose one track or video to showcase your music.
I can share with you one of the mixtapes to discover my style of music 
https://www.youtube.com/watch?v=-ugQGrx3Iws&t=1588s 
https://web.facebook.com/klid.deejay/videos/3977431998964402
Discover More:
https://www.creativeeventspromoter.club 
https://soundcloud.com/klid-deejay 
https://www.mixcloud.com/klid-deejay/ 
RELATED ARTISTS
Discover Our Great Promo and Booking Service for Artists. Let's get started!
Get Key Info in Electronic Music and Our Services: get our weekly mailer