Electronic Music News > Dutch big room players Bassjackers give the all-star Latin party smash 'Boomshakalaka' a 2022 remix
Dutch big room players Bassjackers give the all-star Latin party smash 'Boomshakalaka' a 2022 remix
'Boomshakalaka' undergoes the Bassjackers treatment just in time for summer 2022 with fresh new remix!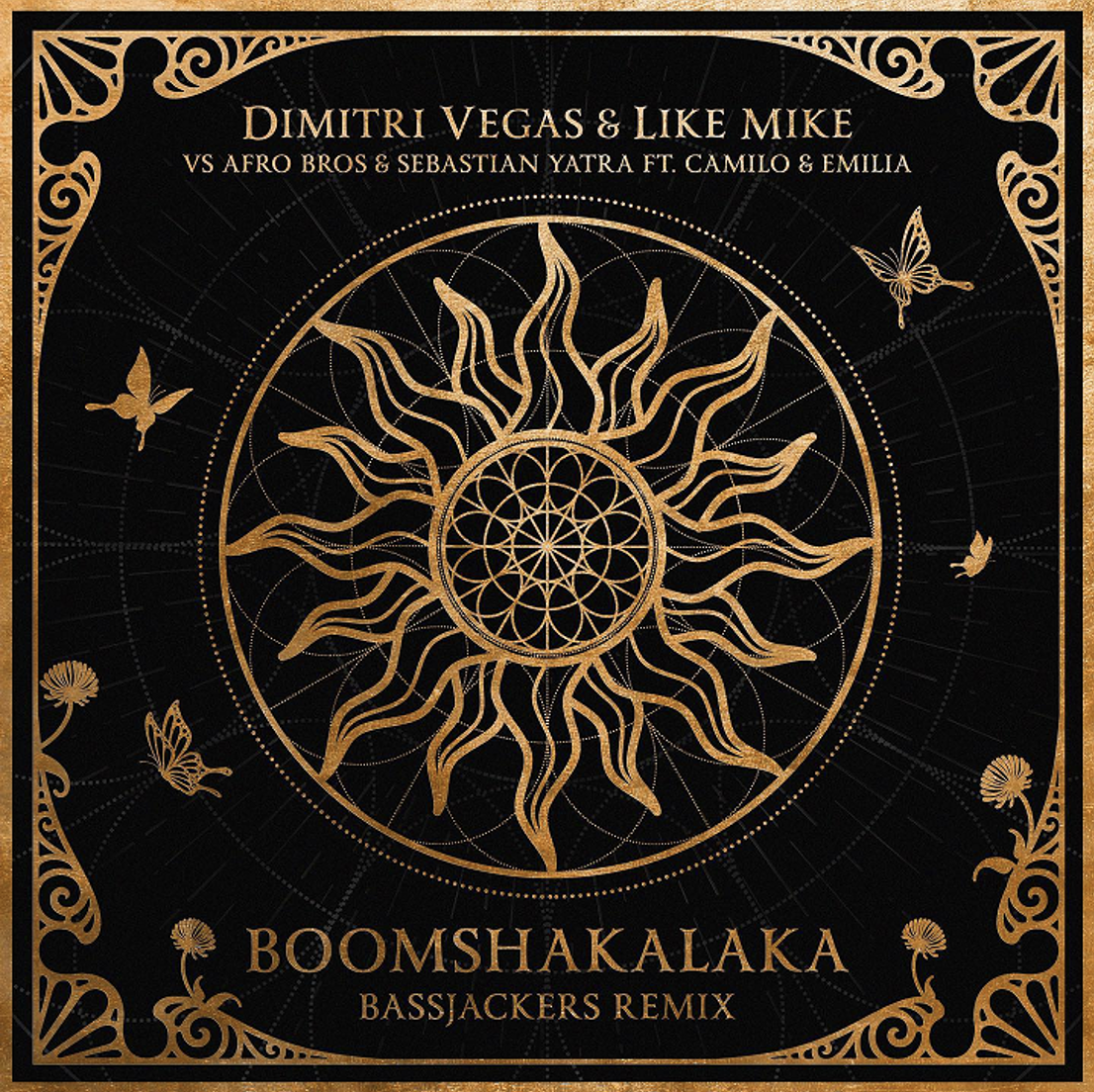 The Dutch dons of big room Bassjackers are back on Smash The House with a 2022 remix of the all-star banger 'Boomshakalaka'. Carving up their interpretation of the Latin and reggaeton infused party track from Dimitri Vegas & Like Mike, Camilo, Emilia, Afro Bros and Sebastian Yatra, the duo Marlon and Ralph laminate their sound on one of 2019's hottest releases.
Thronging with the originals' electro flourishes and syncopated percussion, the Bassjackers do precisely what their artist's name implies and jack up the bass dial to 11. Adding their flair to the "booty beats" production style that made the original 'Boomshakalaka' so white-hot across clubs and festivals. The Bassjackers take their version on a peak-time rising journey to obliterate dancefloors.
The duo of Bassjackers share their musical taste and expertise with global audiences. This legion of fans has placed them within the DJ Mag Top 100 DJs Poll for six years running and scorching dance floors everywhere from Tomorrowland and Creamfields to Las Vegas and Sydney. In the studio, they've collaborated with Martin Garrix, Afrojack, KSHMR and R3hab, remixed A-list artists such as Rihanna, Enrique Iglesias, Moby, and Ne-Yo, and have every major artist on the planet from Tiësto to David Guetta backing their unique sound.
'Boomshakalaka's powerhouse ensemble yields impressive clout. Tomorrowland don's, Dimitri Vegas & Like Mike have climbed global charts with mega-hits that include 'Say My Name', and 'Instagram', which has over 350 million streams. 2 x former world No.1 DJ's, the duo has collaborated with everyone from Diplo and David Guetta to Hans Zimmer and Wiz Khalifa.
One of the Top 100 most streamed artists on Spotify, Sebastian Yatra, has amassed 8x Latin Grammy's nominations, 1x Grammy nomination and scored countless hits. Latin Grammy-nominated Afro Bros are also familiar with staggering streaming numbers, having accumulated over 700 million streams on Spotify and 1.7 billion views on YouTube with their single Nicky Jam & Jay Balvin's 'X'. In addition, sensational Spanish composer Camilo has written hits for artists such as Shakira, Becky G, Natti Natasha and Bad Bunny. At the same time, upbeat Latin songstress and rising star Emilia Mernes (Emilia) is drawing more global attention from her growing fanbase.
The Bassjackers remix of 'Boomshakalaka' is out on 15th July exclusively on Smash The House.
RELATED ARTISTS
Discover Our Great Promo and Booking Service for Artists. Let's get started!
Get Key Info in Electronic Music and Our Services: get our weekly mailer