Electronic Music News > Flashback To 30 Years of Ebeneezer Goode
Flashback To 30 Years of Ebeneezer Goode
It's been 3 Decades Since The Chart Topping Track Dropped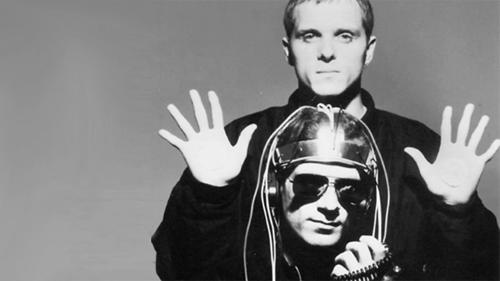 It's 2022 and exactly 30 years ago, UK's most popular acid house track "Ebeneezer Goode" was launched by the Scottish electronic music group, The Shamen, on August 24, 1992. The track went on to top UK singles chart for a record of 4 weeks in the same year. Let's go through the archives to have a look over what made it so popular.
Ebeneezer Goode rose to a controversial dominance over the music industry back in the day – owing to strong references regarding the leisure and recreational use of drugs. The song was subjected to bans by the BBC, and prolonged scrutinisation by the British Tabloid press. While this seemed to annoy censors, news, and media channels greatly - it was a huge commercial success despite all the hurdles, and the generation was really into the reworked acid house beats.
 The most direct allegation rises from the main lyric ''Eezer Goode, 'Eezer Goode / He's Ebeneezer Goode" which is regarded to mean "Es are good". The word 'E' has been a common slang for the drug ecstasy or XTC. Adding to the controversy come revelations from the lead singer himself. Rapper and DJ Richard West a.k.a Mr. C, has recently admitted that he was high on the ecstasy pill every time he performed Ebeneezer Goode live on the BBC.
However, The Shamen music group would always find ways to deny the suggestive lyrics and link up the phrases to other contexts. They even changed lines of the song while performing for the Top of The Pops show on BBC One – switching "has anyone got any Salmon" to "has anyone got any underlay" to make it more viewer-friendly. Salmon and trout rhyme with snout which would mean Tobacco.
While the song was originally released as a vinyl edition for their 5th album Boss Drum - it was the song's remix edition by 'The Beatmasters' that was a huge hit on the charts. It has gone on to receive Australia's ARIA Gold certification, and Silver by UK's BPI. Regarding UK singles chart in 1992, it made its entry at rank 6 and claimed the number 1 spot in a matter of two weeks – sitting comfortably on the throne for a good 4 weeks. It was UK's 13th best-selling single for the year 1992 and is still a fan favourite.
Although The Shamen disbanded in the year 1999, the frontman Richard West / Mr. C is still in the music industry and runs his own label Superfreq where he releases his singles and has incoming projects later this year.
Follow Richard West and his projects for more:
SuperFreq Official Website - https://superfreq.org/
SuperFreq Instagram - https://www.instagram.com/mrcsuperfreq/
Facebook - https://www.facebook.com/richardwestmrc
Twitter - https://twitter.com/mrcsuperfreq
RELATED ARTISTS
Discover Our Great Promo and Booking Service for Artists. Let's get started!
Get Key Info in Electronic Music and Our Services: get our weekly mailer