Electronic Music News > FORMAT Festival All Set To Usher In A New Music Experience
FORMAT Festival All Set To Usher In A New Music Experience
Catch The Newest Addition To Music Festivities This September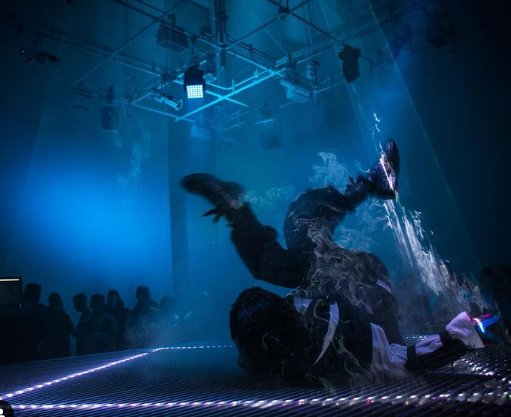 FORMAT is a brand-new 3-day and night multidisciplinary experience that combines music, art, and technology in the wildest combination ever. The event takes place in the exotic heart of Bentonville, Arkansas from September 23rd to 25th, 2022.
The festival boasts a massive roster of star performers, unifying over 80 live music acts with dozens of music maestros on board. Rufus Du Sol, Khruangbin, Phoenix, The Flaming Lips, Nile Rodgers and Chic, The War on Drugs, Beach House, Jungle, Herbie Hancock, Richie Hawtin, Joe Kay, The Illustrious Blacks, Nick Cave, Jamila Woods, Tomi, and many more are ready to send the crowds raving. Discover the complete set of performers here.
FORMAT aims to provide music fans a surreal experience like no other, encouraging discovery, promoting adventure, and providing a platform for people to connect and intertwine into a familial community bonded together by music in their souls. The fest is set on 250 acres of a natural landing strip surrounded by a forested ravine, just 5 minutes away from Bentonville, Arkansas, US. The festival has two iconic traditional stages; the Crystal Bridges Museum of American Art, one of the largest collections of American art in the country, and the Momentary, a multidisciplinary space for visual and performing arts; along with an array of unconventional and exotic settings.
These include THE CUBE, An open-air cube-shaped multi-storied structure with integrated music, augmented reality and sonic experiences, meditation sessions, and community talks; NEXT DOOR NOVA HEAT: A multi-roomed full immersive structure with a secret entrance that takes you to a "myriad of musical acts from local acts, surprise performances, and sonic sessions"; SMOKEY'S: A forested oasis with wooden structures and hidden enclaves for DJ night parties and exploration; BIZARRE BAZAAR: a maze of uniquely curated vendor and retail booths, merchandise stalls and the main food court with a diverse range of cross-cultural cuisine and delicacies; and at last, the DRAG ME TO THE DISCO venue: a barn transformed into a disco madhouse of discovery, inclusivity and play with world live music and vinyl funk sets.
With the crazy venues it has, FORMAT will be an onsite and offsite lodging festival. The attendees can choose Luxury Bell aur Deluxe Space camping options, reserve hotel stays, or stay at rentals nearby. The attendees can explore the heart of Oz, go on hikes and trails, hit the mountain biking tracks, and spend time in the forest enclosure for a unique one-on-one experience with nature. This is an unconventional take on music festivals and FORMAT is sure to make an impact.
The official website has started to roll out General Admissions, VIP and Platinum passes with options for a single day and 3 days of experience. Grab your tickets here now!
For any queries, head over to https://support.format-festival.com/hc/en-us
Follow FORMAT to stay updated:
FORMAT Festival Official Website - https://www.format-festival.com/
Instagram - https://www.instagram.com/format_festival/
Facebook - https://www.facebook.com/Format-Festival-100283489329669
YouTube - https://www.youtube.com/channel/UC_rIljspIyxiYv0choId64g
Twitter - https://twitter.com/format_festival
RELATED ARTISTS
Discover Our Great Promo and Booking Service for Artists. Let's get started!
Get Key Info in Electronic Music and Our Services: get our weekly mailer