Electronic Music News > Habstrakt Records Mix At Iconic Asakusa Shrine In Tokyo
Habstrakt Records Mix At Iconic Asakusa Shrine In Tokyo
A Cultural Shrine, A Starry Nightsky, Pyro Flames And A Mix Of Beats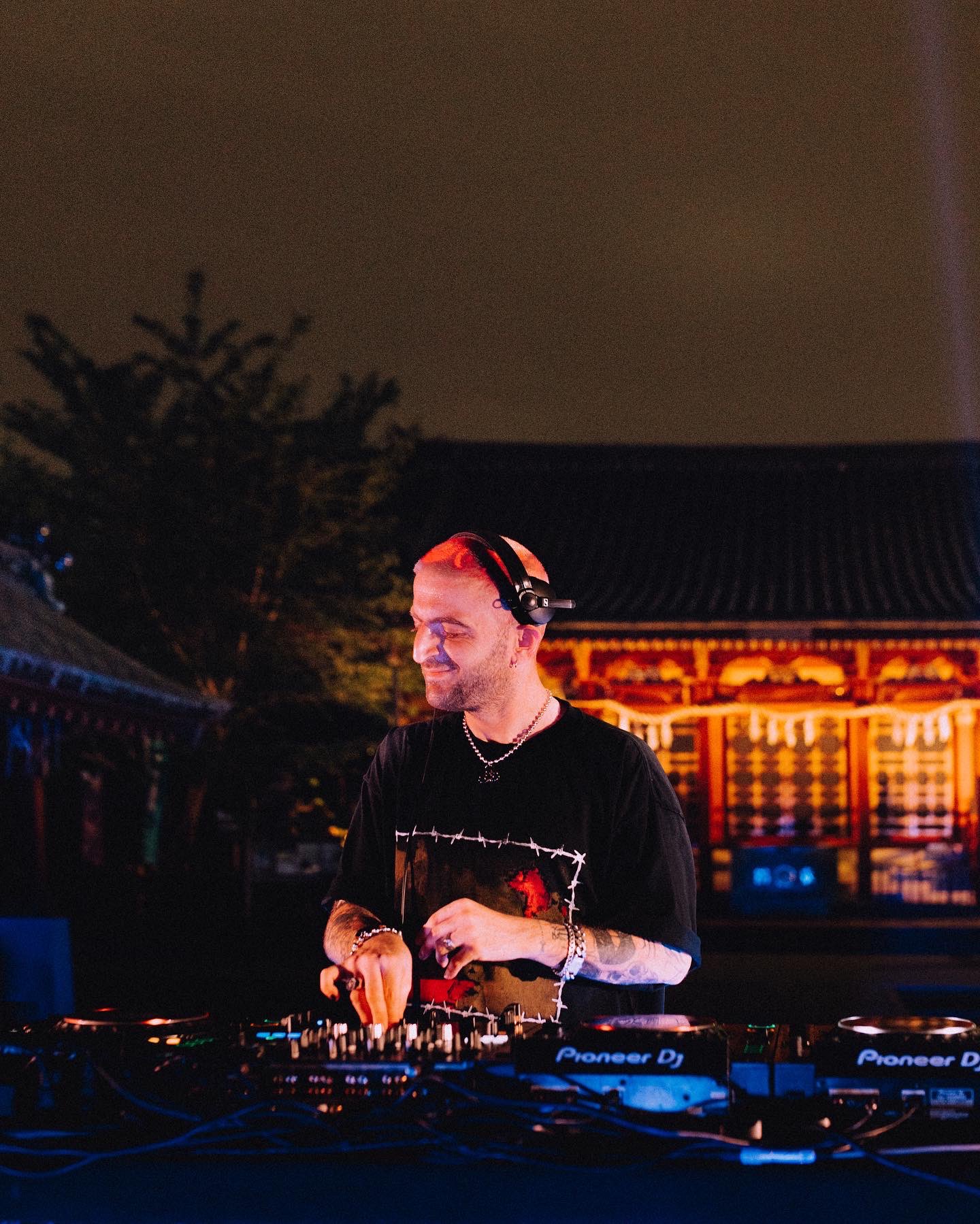 Adam Joneau, famous as DJ Habstrakt, set his eyes on the cultural aesthetic venue – The Asakusa Shrine in Tokyo as a high ending to his iPTokyo GW Special tour. After performing at the iPTokyo on May 6th, 2022, and at other events in Japan all till May 10th, Habstrakt was given the honor to play and record a mix in the enclosure at the Asakusa Shrine on May 14th.
The 10-song mix included tracks from his successful collaborations and from other musicians, namely Riot Gear with Malaa, Fuse by Honey & Badgers, Snake Charmer by Fourword, On the Low by WaxMotif, Ugly Truth by Taiki Nulight, Get Down by Keeld, Chicken Soup with Skrillex, My Mind by SUBSHIFT, IceCold with KARRA, and Es Isso with Asdek.
The Asakusa Shrine is a Shinto shrine in the Asakusa district of Tokyo, Japan. It is also known as Sanja-sama (Shrine of the Three gods), honoring the three men who founded the Sensō-ji temple. Asakusa Shrine is part of a larger grouping of sacred buildings in the area.
Habstrakt getting to record and perform at such a sacred place displays respect and hospitality from the Japanese. The recording was aired by High in Japan, a channel that delivers videos of Japan's most famous tourist destinations with dance music by DJ play.
Tune in and listen to the mix here.
Follow Habstrakt on his socials for more:
Instagram - https://www.instagram.com/habstrakt/
Facebook - https://www.facebook.com/Habstrakt
Spotify - https://open.spotify.com/artist/1YYJxpOXYk1z1WtqdeLMkn
Twitter - https://mobile.twitter.com/habstrakt
RELATED ARTISTS
Discover Our Great Promo and Booking Service for Artists. Let's get started!
Get Key Info in Electronic Music and Our Services: get our weekly mailer