Electronic Music News > Happy 303 Day
Happy 303 Day
Celebrate the synth that changed dance music forever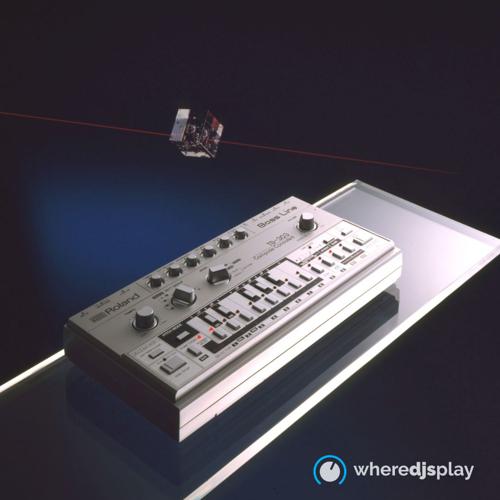 Image credit: Roland
Today we celebrate the creation of one of the most influential synthesizers in the dance music community, the Roland TB-303.
If you are an Acid House, or Acid Techno head then the sound of this instrument probably runs through your veins, but even if that's not your vibe, I'm sure you are aware of the impact this single synth has had on dance music and the electronic music community today. 
The synth was originally created as a digital emulation of a bass guitar, but the piece of kit failed to compete with analog basses and was discontinued after two years.
The magic of the 303 began in Chicago in 1985 when DJ Pierre, with Spanky and Herb J, a group known as Phuture, wanted an affordable way to get into music production. They bought a second hand 303 and connected it to a drum sequencer. 
After playing with the settings Pierre came across a unique and unusual but exciting sound. The group recorded jamming with this sound on the synth and recorded it to tape.
They took the tape to Ron Hardy, legendary resident of Music Box at the time, and pioneer of the House music scene. Ron Hardy played the track 4 times that night and it was given the name: Ron Hardy's Acid Track.
This track came out on wax a whole two years later. Many similar tracks adopting the sound started to come out, and Acid House was born.
As House music and this sound later made its way to Europe the style gained momentum. With the free party scene and clubs such as Danny Ramplings 'Shoom'  leading the way, Acid House started to become more than music, it was a movement.
Today the acid sound is still prevalent in genres across the underground electronic music scene and continues to inspire producers and people on the dancefloor on a regular. 
To find out more about the Roland TB-303 and stay up to date with Roland news (Did you know theres a soft synth 303 available now?). Follow Roland on their socials:
Discover Our Great Promo and Booking Service for Artists. Let's get started!
Get Key Info in Electronic Music and Our Services: get our weekly mailer