Electronic Music News > Hardwell & Maddix Remix 4 Strings' Trance Classic
Hardwell & Maddix Remix 4 Strings' Trance Classic
The duo collaborates on a remix of "Take Me Away"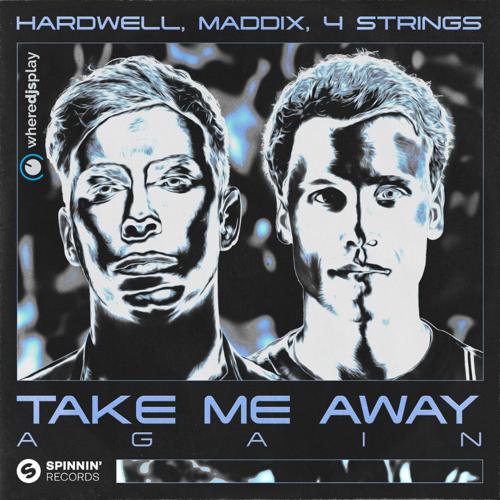 DJs Hardwell and Maddix have released a remix of the classic trance track 'Take Me Away' by 4 Strings. Titled 'Take Me Away Again', the remix was released on 27th January last week and marks the fifth collaboration between the pair.
'Take Me Away' was originally a hit in the early 2000s, reaching millions of streams on Spotify, and was popularized through the 'Dance Dance Revolution' video game series. Hardwell described the motivation for the remix in an interview:
"Following a wild run of REBELS NEVER DIE return shows, it felt like a good time to officially release this special rework of a classic as 2023 gets underway. We wanted to give the dramatic, atmospheric feel of the original a heavier, harder-edged energy. Bringing it up to date with the sound that fits each of our shows."
Maddix did not hold back from expressing his attachment to the song and his views on what it meant for him and the fans:
"This is a song that truly gets the crowd going in the breakdown, I've had a few shows where everyone sung along. Seeing and experiencing that always gives me goosebumps."
Hardwell returned from a four-year hiatus with a performance at the closing of Ultra Miami 2022 last March, and has been working on new releases and remixes ever since.
RELATED ARTISTS
Discover Our Great Promo and Booking Service for Artists. Let's get started!
Get Key Info in Electronic Music and Our Services: get our weekly mailer