Electronic Music News > High In Japan Announces Nature High '22 Outdoor Event
High In Japan Announces Nature High '22 Outdoor Event
Sapporo Music Festival, Ski Park Fun, DJ Booths And More Awaits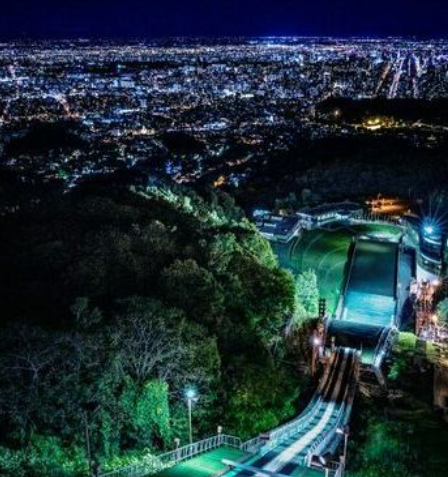 Nature High '22 has just announced its complete lineup for the outdoor ski and music event, hosted by High in Japan. The outdoor event will be held on the peaks of Japan's Okurayama Ski Jump Stadium on 2nd October this year in the city of Sapporo.  
The ski jump resort situated at Mt. Okura is deemed as High in Japan's sacred site, and this time around the event gives fans access to special regions of the icy mountain that are usually out of bounds for visitors. The DJ booths have been set up right in the observation decks at the breaking area and jump start position line, and the rave shall complement the mesmerising view. The event is aimed at sparking and promoting nature and music tourism in the region, and High in Japan is sponsoring the Sapporo music festival's Nature High '22 to get things started. The event shall be the first music-based festival being held at the venue after 20 years.
High in Japan made the lineup announcement with an Instagram post on 15th September 2022, announcing over 20 artists at 5 different stages. Hara, KEKKE, MAXXINE, RAFUU, Rinaly, Ry-lax, Oohirodai, and SIERRA COMPLEX will take the 'Landing stage' while ARIMA, MIZUKI, Tomoyuki Tanaka, VEATZ, YAMARIKI, YUMI KOBAYASHI shall play at 'Afternoon Floor' by DJMag. The High in Japan 'Superb View stage' will feature Drunken Kong, Karibiza, Licaxxx, the 'Sapporo Viewing Floor' will have CHOCHO POLICE, KENTEEN, MASARU, VOLI, SAM, and the 'Sunset Courtyard' will be rocked by MAXXINE, MR. SYN, MUSASHI, SON, and TEK. Iconic trance DJ Ben Gold will also grace the event.
High in Japan is a famous Asian channel that delivers videos of Japan's most famous tourist destinations with dance music by DJ play. The channel was founded by AI Agent Co. Ltd in August 2020 to promote tourism, leisure, and music activities in the country post-Covid.
The channel now posts photography and documentaries, and frequently hosts music festivals and studio recordings.
Follow High in Japan for more:
Nature High Official Website - https://www.high-in-japan-fes.jp/naturehigh2022/
Official High in Japan Website - http://high-in-japan.com
 Instagram - https://www.instagram.com/high_in_japan/
Facebook - https://www.facebook.com/Highinjapan
Twitter - https://twitter.com/JapanHigh
YouTube - https://www.youtube.com/c/Highinjapan
RELATED ARTISTS
Discover Our Great Promo and Booking Service for Artists. Let's get started!
Get Key Info in Electronic Music and Our Services: get our weekly mailer