Electronic Music News > Iconic Leeds Venue Sheaf St Shuts Down Due to Costs and Gentrification
Iconic Leeds Venue Sheaf St Shuts Down Due to Costs and Gentrification
A sad goodbye to six years of beats and bass as Sheaf St bows out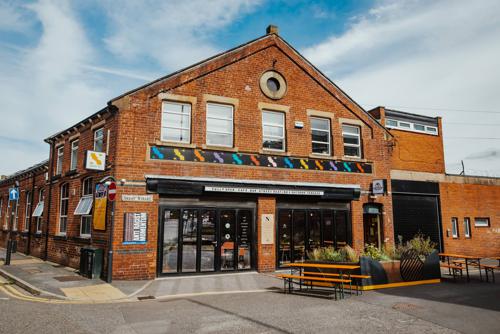 In a somber announcement that reverberated through the Leeds music scene, the iconic  venue has declared an abrupt and immediate closure, marking the end of a vibrant six-year journey. The decision, influenced by the crippling cost of living crisis and local gentrification, has left a void in the hearts of many music enthusiasts.
In a statement released on 30th October, the Sheaf St team expressed the profound sadness surrounding the closure, recounting the pivotal moment in May when they faced the dilemma of "shut down or double down." Opting for the latter, the team went all in on events, attempting a last-ditch effort to secure the venue's future.
Despite their dedication and the creation of a series of events that they were "truly proud of," the harsh reality of the world's current challenges became undeniable. The team lamented, "The world is not on our side right now." To read the complete statement, head over to the Instagram post here.
Gentrification Takes the Stage
The primary antagonist in Sheaf St's final act is gentrification, with the relentless development of the  district dealing a devastating blow to the venue. Sheaf St, which opened its doors in 2017, found itself surrounded by the ongoing Aire Park development, leaving an indelible impact on its trade.
"The Aire Park development, which completely surrounds us, has had a devastating impact on our trade," the team revealed, pointing to the insurmountable challenges posed by the ever-changing urban landscape.
Adding to the venue's woes, the closure of its adjoining café in January due to development-related disruptions further slashed a vital stream of income. To exacerbate matters, the team disclosed that no compensation was provided for the financial setback.
Industry-Wide Crisis Post-Pandemic
Sheaf St's closure also reflects the broader crisis facing the music industry in the wake of the pandemic. With low attendance, rising costs, escalating fees, reduced spend per head, and soaring utilities and stock costs, the venue found itself navigating a treacherous financial landscape.
"We've tried everything possible to keep the venue running, but it's no longer sustainable," lamented the team, acknowledging the formidable challenges faced by the industry at large.
Expressing gratitude to everyone who contributed to Sheaf St's journey, the team bid a heartfelt farewell to an era that will be remembered for its contribution to Leeds' vibrant music culture.
Curtain Call for Upcoming Events
The abrupt closure has led to the cancellation or relocation of highly anticipated events featuring renowned artists such as Paramida, DJ Flight, 24hr Garage Girls, and Kornél Kovács. The studio workspace shared by Sheaf St within the building, fortunately, remains unaffected, providing a glimmer of continuity amid the venue's final bow.Top of Form
For more updates on the scene, follow Sheaf St:
RELATED ARTISTS
Check out DJLink.me :- The ultimate link-in-bio solution for Artists and DJs. Let's get started!
Get our updated bi-weekly DJ news mailer!