Electronic Music News > Japan's Musical Festive Season Is Here
Japan's Musical Festive Season Is Here
Metamorphose, Labyrinth, ULTRA JAPAN, Capsule, and more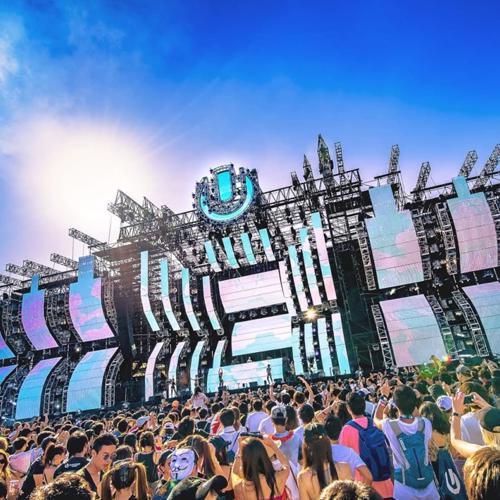 Japan's Music Festival Season 2023: A Combination of Sonic Spectacles
Get ready for an unforgettable journey through Japan's vibrant music festival season in 2023! Tokyo and beyond are about to come alive with the return of Metamorphose, The Labyrinth, the pulse-pounding beats of ULTRA JAPAN, and the explosive beauty of the Capsule - Mt. Fuji Lake Yamanakako Fireworks Music Festival. These sensational events are set to define Japan's musical landscape, promising an experience like no other.
Metamorphose: The Legendary Return
After an 11-year hiatus, the iconic Metamorphose festival is making its return. "Metamorphose '23" is one of Japan's largest all-night outdoor festivals, known for its diverse lineup featuring dance music, jazz, hip hop, dub, reggae, afrobeat, and leading artists from Japan and abroad.
The 2023 event at "Yu-RUN Park Tamaho" in Gotemba City features pioneers Afrika Bambaataa, Darren Emerson, and LOS HERMANOS on October 14-15, 2023.
The Labyrinth: A Sonic and Natural Odyssey
But the music journey doesn't end there! Enter The Labyrinth, a festival that brings together music, nature, and sound in a unique and profound way. From October 7th to 9th, 2023, The Labyrinth will transform the Hodaigi Campground in Gunma into a haven for music enthusiasts and nature lovers alike.
The Labyrinth Festival offers a unique musical experience, a three-day ritual featuring rising, dancing, and falling cycles. Genres span dance, jazz, hip hop, dub, reggae, afrobeat, and experimental sounds. Top artists like Donato Dozzy, Dasha Rush, Atom™ & Tobias, and more, from Japan and worldwide, will perform.
Hodaigi Campground, embraced by mountains, offers a stunning backdrop for a musical journey under crimson autumn leaves and bright stars. Respect and care are vital here.
The Labyrinth focuses on delivering the purest sound experience. The festival combines ancient and modern ceremonies enhanced by musical technology. Every moment is finely tuned to the frequencies, ensuring the sound resonates deeply with the soul.
ULTRA JAPAN: The Epic Electronic Extravaganza
ULTRA JAPAN, the country's premier electronic music festival, is back and better than ever. This global concert, organized by Ultra Worldwide, has become a staple in Japan's music scene. ULTRA JAPAN 2023 is scheduled to take place on September 16th and 17th, 2023, at the Tokyo Odaiba Ultra Park, a venue known for hosting some of the world's most massive electronic music events.
The heart of ULTRA JAPAN lies in its captivating music and its star-studded lineup of renowned DJs. It's an event that attracts thousands of electronic music enthusiasts, party aficionados, and festival-goers from all corners of the globe. The festival consistently delivers immersive stage setups and headliner performances that are rich in audio-visual elements, creating a thrilling atmosphere where guests' five senses are elevated to the max.
In 2022, ULTRA JAPAN featured multiple stages, including the MAIN STAGE, RESISTANCE STAGE, and ULTRA PARK STAGE, along with a fashionable Onitsuka Tiger street. Attendees had the opportunity to relax in the open spaces on air cushions and even enjoy small picnics with friends between sets.
Ticket Details:
2-day GA (general admission): ¥30,000
2-day PGA (access to the front area): ¥40,000
2-day U-20 (under 20, ages 18-19): ¥26,000
Regular ticket prices: Typically around ¥15,000 for a single-day pass or ¥30,000 for a single-day VIP pass.
Special two-day ticket option: ¥27,000.
The lineup includes headlining acts like Adam Beyer, Axwell Λ Ingrosso, Boys Noize, DJ Snake, Endless Summer, Hardwell, Loco Dice, Nicole Moudaber, Peggy Gou, Sasha & John Digweed, Skrillex, and many more. The diverse lineup ensures that whether you're into house, techno, dub, dance, or hip-hop, ULTRA JAPAN has something for everyone.
As the nights draw to a close, ULTRA JAPAN treats attendees to a mesmerizing firework show over the main stage, leaving everyone in awe of the festival's grandeur. If you're seeking great electronic music and unforgettable performances, ULTRA JAPAN is undoubtedly a must-attend event.
Capsule - Mt. Fuji Lake Yamanakako Fireworks Music Festival: Nature's Sonic Magic
Nestled against the backdrop of the iconic Mt. Fuji, the Capsule - Mt. Fuji Lake Yamanakako Fireworks Music Festival promises a sensory journey like no other. This one-of-a-kind event takes place over two days, on Saturday, September 23, and Sunday, September 24, 2023. While the grand fireworks display illuminates the night sky on Saturday, the entire weekend offers an immersive experience that combines fireworks, music, and the beauty of nature.
The festival unfolds at two distinct areas:
Fireworks Festival Area: 

Where: Yamanashi Prefecture Yamanakako Exchange Plaza Kirara
Date: Saturday, September 23
Gates open at 11:00
Fireworks show: 18:30 to 21:00, with Mt. Fuji as a stunning backdrop.

DJ Music Festival Area: 

Where: Lake Lodge Yamanaka
Saturday, September 23:

Gates open at 9:00
Music starts at 9:30
Event closes at 23:00

Sunday, September 24:

Gates open at 8:00
Music starts at 8:00
Event concludes at 22:00
The festival features a star-studded lineup of artists who will take you on a musical journey like no other:
Takkyu Ishino, CYK, DJ KRUSH, EYE VDJ MASA, DRUNKEN KONG (Drumcode), DJ Kentaro, Takahirogarashi & KAI, DJ SODEYAMA, UPPER FAMILIA (ZIPANG), SHOTAROMAEDA, Dazzle Drums, and more!
This eclectic mix of artists ensures that the music will be as diverse and captivating as the stunning surroundings.
The Capsule - Mt. Fuji Lake Yamanakako Fireworks Music Festival is not just a music event; it's an immersive experience that combines the awe-inspiring beauty of nature with the power of music and fireworks. It's an opportunity to bask in the magic of a Japanese icon, Mt. Fuji, while being serenaded by world-class DJs.
The Beat Goes On
Japan's diverse music festivals promise a memorable 2023 season. From electronic beats to Caribbean vibes and stunning fireworks, these events offer a sonic journey. Get tickets, invite friends, and embrace the music magic.
Stay updated on WhereDJsPlay for more!
RELATED ARTISTS
Check out DJLink.me :- The ultimate link-in-bio solution for Artists and DJs. Let's get started!
Get our updated bi-weekly DJ news mailer!