Electronic Music News > Transform Any Place Into A Club With KTV Malls' DJ Laser Gloves
Transform Any Place Into A Club With KTV Malls' DJ Laser Gloves
Rock Parties With Gypsophila, Rotary Or A 2-in-1 Laser Glove Set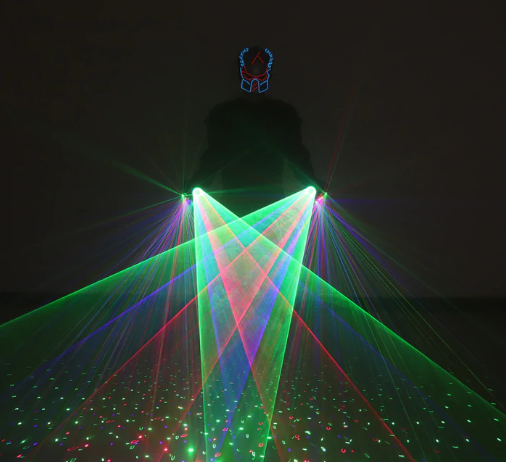 KTV Malls has taken the internet by the storm by introducing its newest addition, the Laser Gloves. These innovative gloves blur the walls of clubs and extend the possibilities of setting up a party night virtually anywhere one can imagine.
The Laser gloves slim down the rotating DJ magic ball lights, high beam lasers, SMDs and the whole array of electrical devices all into the palm of a hand. No bulky machinery, no insane amount of tangled wires and no electrician and maintenance hassle required. The added portability and ease of use make it very very convenient to set up a rave anywhere one wants- in a room, a hostel dorm, a family lounge, in a garage or in the backyard.
KTV Malls offers the Laser gloves in 3 main categories: Gypsophila, Rotary and the 2-in-1 Laser glove sets. The Gypsophila gloves are designed to produce a divergent beam of laser rays, with the Maintianxing or party mode intended to simulate club laser lights with a scattered burst of rays with bright star points, and a single line mode to only give 5 high energy single rays extending from each finger. The Rotary gloves are an insane creation, with rotating disks embedded into the palm of the glove that can produce a wide array of geometric rays and stardust patterns. The lasers move, dance and weave into each other, creating the perfect disco look. The 2-in-1 laser gloves hold the combined capabilities of both the Gypsophilic and Rotary version and can emulate both conditions at the switch of tiny buttons.
Each of the three categories is equipped with high powered 50mW Red, Green, and Blue laser light modules with RGB wavelength presets of 650nm for Red, 533nm for Green and 445nm for Blue colours. The laser module tube is insulated with heat shrinks and is also well placed for direction heat dissipation, protecting the hands from any shock or burns. The gloves neatly slip onto your hand and are powered by a 6000mah rechargeable battery cell that is built into the glove. The kit includes a charger to accompany the box and the glove pair can run a claimed value of around 2hrs on a single 1.5hr charge.
KTV Malls, the company that pioneered these gloves, is a popular Chinese lighting brand, powered by Shopify. Their other popular products include Laser glasses, LED suits and other apparel. The company was started by two friends who met at Hong Kong and later decided to start the venture at the production level in Shenzen. KTV Malls produces an array of different innovative lighting products, a feat described on its official brand site.
"KTV Malls is a comprehensive lighting company integrating R&D, production and sales. Its products include beam lights, moving head lights, laser lights, stage special effects equipment and other lighting equipment."
The Gypsophila gloves are available on KTV Malls' official site for $230, the Rotary gloves at $250 and the 2-in-1 glove set are priced at $470. The brand is currently offering generous discounts up to 36% on these prices for a limited time, slashing down the most expensive one to $300 only. Hurry up and grab yours here now.
To stay updated on music products and updates, follow up:
KTV Malls Official Website - https://www.ktvmalls.com/
KTV Lights Official Website - https://www.ktvlights.com/
Facebook - https://www.facebook.com/Ktvmalls
WhereDJsPlay Official Website- https://www.wheredjsplay.com
RELATED ARTISTS
There's no related artist tag.
Discover Our Great Promo and Booking Service for Artists. Let's get started!
Get Key Info in Electronic Music and Our Services: get our weekly mailer