Electronic Music News > Legendary German Musician Manuel Gottsching Passes
Legendary German Musician Manuel Gottsching Passes
The Man Behind The Tunes Of The Iconic E2-E4 Has Been Laid To Rest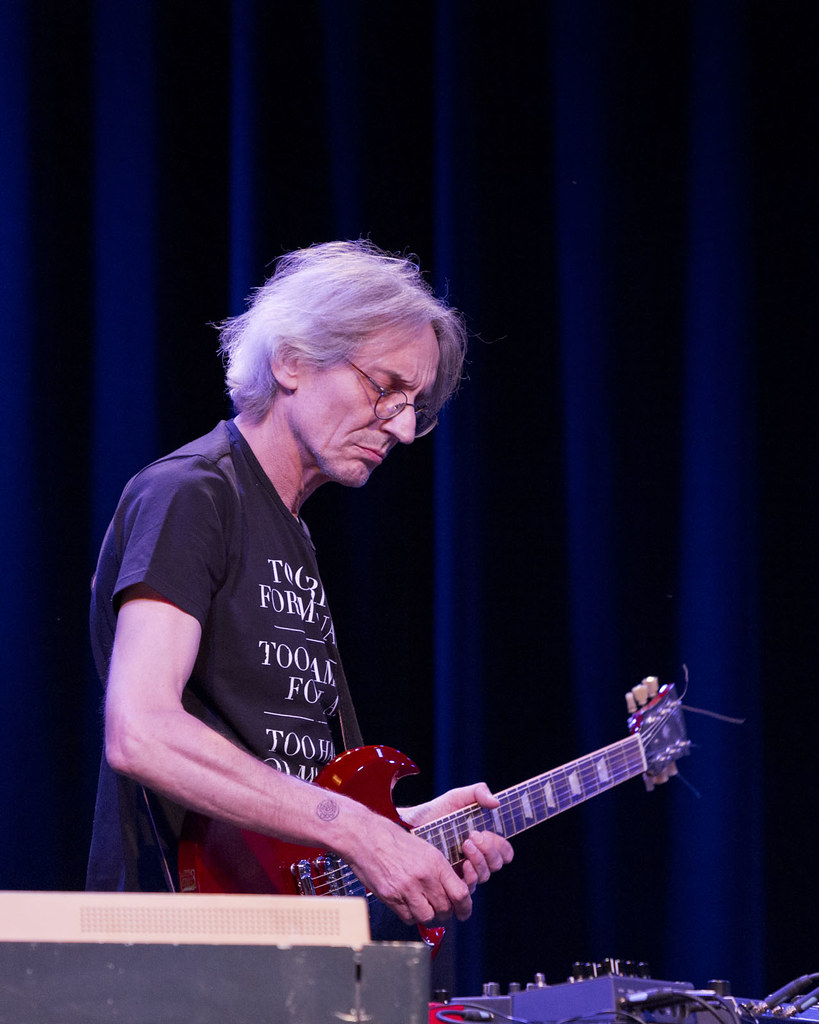 The infamous German singer, guitarist, musician and producer, Manuel Gottsching, has passed away this Sunday on 4th of December, 2022. The exact cause of his death is unknown, but it has been revealed by a spokesperson that he died in peace while being surrounded by his family at home.
Gottsching, also known as Mr Ashra, the minimalism maestro, and the ancestor of techno house, excelled in the art of creating improvised tunes with his guitar. His rise to global popularity bore fruit owing to his immense talent and years of hard work, and the amplifying chain impact of his E2-E4 hour-long solo – which went on to become a favorite for remixes across the globe.
Born in 1952, Gottsching was a sensation of the 80s with him leading the Ash Ra Tempel and the Ashra bands. He and his bandmate Klaus Schulze excelled in moving away from mainstream song-based music towards experimentation, and soon their movement gathered thousands of devout fans.
"We didn't play blues. We used some elements of it but tried to keep the freestyle of improvisation and using some blues themes." – Manuel Gottsching
His biggest marvel E2-E4 was a masterpiece born during an experimental recording session at his studio. In an interview with the Red Bull Music Academy, he recalls the day he performed the solo:
"No, I just played, I wanted to play, just like I had done many sessions in my studio and recorded 30 minutes a lot before. Sometimes it was only 10 minutes, and something was happening and I stopped it. I only did this for one hour. No, I don't feel special. However, it felt like I was performing alone in a studio without an audience." – Manuel Gottsching
The album stands 58 minutes and 39 seconds long and was released in 1984 - 3 years after being recorded. While it did not gain momentum initially and took some while to grow among listeners, it became a huge success across the Atlantic. Surprisingly, it became a dance track in New York's Paradise Garage dance club, the Italian band Sueno Latino sampled it in 1989, and popular remixes were made by Carl Craig, Basic Channel, The Black Dog, Derric May, and The Orb.
Gottsching's impact continues in the world of electronic music, house, and techno. British techno music label of the 90s, R&S Records posted a tweet to honour the legend on his sad demise.
"RIP Manuel Göttsching The composer/producer of the seminal release E2-E4 played an essential role in developing house & techno music. The album influenced the likes of Carl Craig with Manuel being a massive inspiration on Renaat in the formation of R&S Records." – R&S Records
To listen to Gottsching's E2-E4 as a tribute, tune in here.
To follow Manuel Gottsching on his socials head over to:
Official Website - Ashra - The Official Website
Spotify - Spotify – Manuel Göttsching
Youtube - Manuel Göttsching - Topic - YouTube
Deezer - Manuel Göttsching: albums, songs, playlists | Listen on Deezer
Discover Our Great Promo and Booking Service for Artists. Let's get started!
Get Key Info in Electronic Music and Our Services: get our weekly mailer