Electronic Music News > London's Iconic Koko Concert Hall Finally Reopens after a £70 Million Revamp
London's Iconic Koko Concert Hall Finally Reopens after a £70 Million Revamp
The Long-Awaited Reopening Of The Historic Venue Had Fans Waiting For 3 Good Years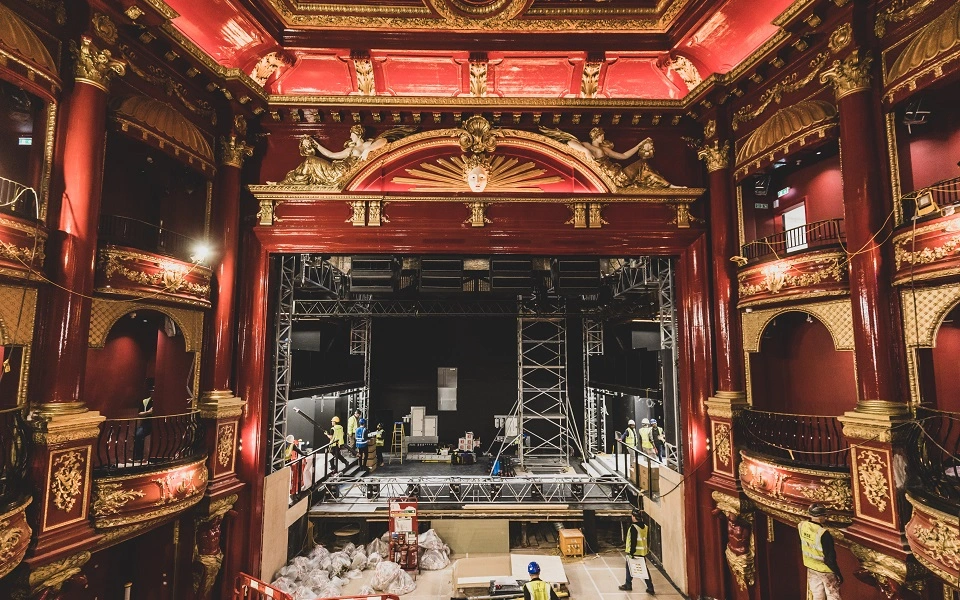 The legendary 122-year-old theatre Koko had borne the brunt of a rooftop blaze, a flood, and lastly the pandemic in 2019- forcing it to close its doors for fans for 3 years.  The iconic London venue was deeply missed by fans and enthusiasts that value its history and culture. The wait ends as Koko reopened its doors for music lovers on April 29th, owing to a £70 million ($100 million) revamp. Canadian indie rock band Arcade Fire will be the first one to play on the grand stage, marking the release of their forthcoming album 'We'.
"We're really excited," says Arcade Fire guitarist Richard Reed-Parry.
"Whenever you play a venue that's been host to so many incredible performers over the years, it sinks into the stage on some level."                                    
Koko's golden heritage and culture roll a century back and have deep roots in stage events, music and art performances, filmography and even circus. The comedy legend Charlie Chaplin performed at the venue; Monty Python's Flying Circus and other shows aired live; there was a four-day residency by The Clash in 1978, and Madonna made her U.K. show debut in 1983 in none other than Koko. From Prince Rogers, The Rolling Stones, Lady Gaga and Amy Winehouse's crowd-raising performances, Koko has always been a home to the world's most popular musicians.           
While Koko still retains its links with the past, its revamp has given it a massive facelift in aesthetic, capacity, and utility. Koko has added three neighbouring buildings into its enclosure, merging the Victorian theatre, a piano factory, and the old Hope & Anchor pub- Charles Dickens' favourite spot.
"What we've done is taken 220 years of London history and architecture and made it into one unique entertainment space," said owner and Chief Executive Officer Olly Bengough.
The 50,000sq ft area has been transformed into a multi-purpose venue and is equipped with state of the art live-streaming facilities, 7 performance spaces, a radio station, a shop, a late-night pizzeria, and a bar to complement live performances. There are notable additions of a roof terrace conservatory, a piano room and a library.
For the first time, the signature cooper dome (which has been historically inaccessible), has been remodelled into a cocktail bar for members. The dome had a severe meltdown in the fire of 2020 and was crucial to be restored.
Restoring Koko was a move to preserve music, London's heritage and the legacy of arts and legendary performers.
"London's history is absolutely at the heart of its future, and that's what Koko is about as well as live entertainment." says architect David Archer.           
Koko's membership costs £1,500 ($1,900) a year, or £800 for those under 35, and will include a calendar of live events, priority booking for shows, and access to all the spaces. Head over to Koko's official site to grab your memberships here.         
Tickets and schedules for upcoming events can be discovered here on Koko's club nights page.
For general/booking enquiries contact: info@koko.uk.com
Follow the events and updates on Koko theatre:
Koko's Official Website - https://www.koko.co.uk/
Instagram - https://www.instagram.com/kokocamden/
Facebook - https://www.facebook.com/KOKOLondon/
Twitter - https://twitter.com/kokolondon
RELATED ARTISTS
There's no related artist tag.
Discover Our Great Promo and Booking Service for Artists. Let's get started!
Get Key Info in Electronic Music and Our Services: get our weekly mailer