Electronic Music News > London's First Purpose-Built Club to Kickstart
London's First Purpose-Built Club to Kickstart
After Several Others Closed, 'HERE' Is London's Brand-New Addition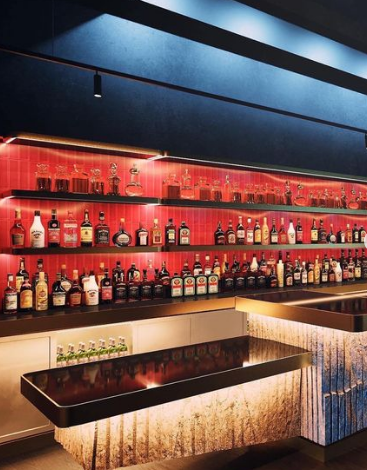 The post-pandemic era has not been easy on London's nightclubbing scene, and many iconic venues were forced to complete closures – including Printworks and Bethnal Green's Space 289. Amidst the great threat to London's nightlife, the announcement of a massive new club called 'HERE' opening in September has been a sigh of relief for partygoers. The new club will be the first purposely built clubbing venue in Central London since the 1940s and aims to restore the clubbing capital to its former glory.
The spacious 4-storey club covers over 25000 sq ft beneath Denmark Street in Soho and will host a wide array of electronic music acts and live gigs. Live house band The Compozers hold the spot for the opening show at HERE on August 27, and former BBC Radio DJ Annie Mac is set to take the stage on September 9 for a gig before midnight – a thing that has been her signature idea behind her own club – 'Before Midnight'. On Saturday 10th of September, the club will host a Queer party 'MILK' at the venue to appreciate and celebrate the LGBTQ+ music community.
Club HERE will be overseen by London-based promoter Simon Denby, and New York artist Nicolas Matar.
"We're focusing on a diverse range of electronic music, with club and live shows reflecting the makeup of London's diverse and exciting musical heritage. It will also be a space to host the best of worldwide touring talent with all its contemporary and eclectic musical strands."
They also mentioned the unique sound system and music capabilities the club will have to give fans a lasting experience.
 "The sound treatment is more like that of a music studio, but on a very large-scale unseen in London clubland. It features the latest D&B Audiotechnik sound system installation, a top-spec lighting rig and a huge 8K resolution screen."
Dice have started selling tickets for the scheduled performances, and the acts include MEDUZA, Jordan Luke Gage, Mimi's underground, Alfie Templeman, Gang of youths, Miraa May and Sam Ryder. For tickets, visit here.
Besides HERE, another club called 'The Lower Third' opens in the same vicinity. It was previously known as the '12 Bar' that closed in 2015. This venue has a space capacity of 350 people.
Follow HERE to stay updated:
HERE Official Website - https://hereldn.com/
Instagram - https://www.instagram.com/hereldn/
RELATED ARTISTS
Discover Our Great Promo and Booking Service for Artists. Let's get started!
Get Key Info in Electronic Music and Our Services: get our weekly mailer