Electronic Music News > Mark Knight Brings Disco Nods To Soulful 'Get With You Tonight'
Mark Knight Brings Disco Nods To Soulful 'Get With You Tonight'
Get With You Tonight', the brand new single from Australian House producer Mark Knight.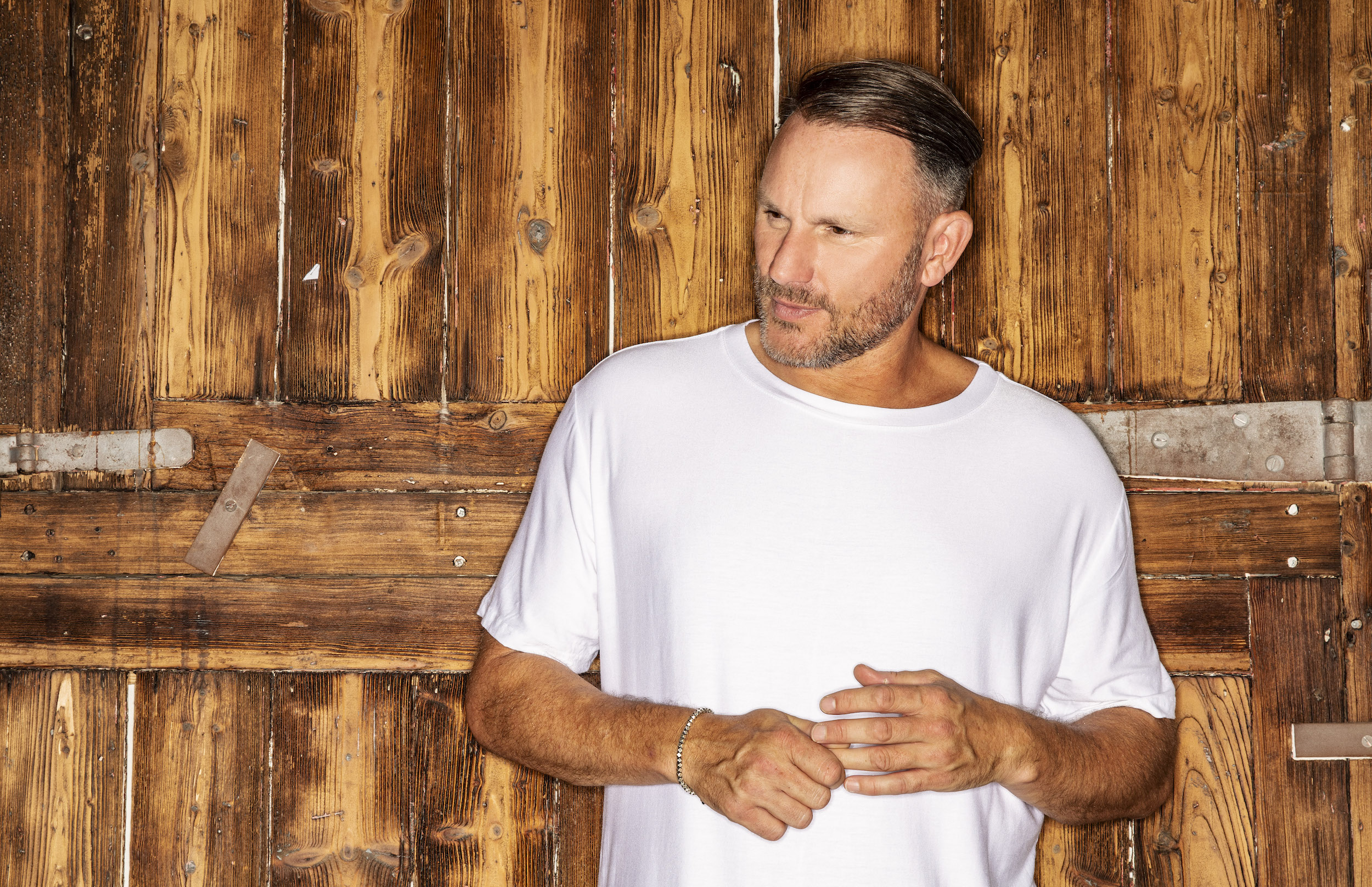 Mark Knight Brings Disco Nods To Soulful 'Get With You Tonight'
Two of the world's very talented artists have teamed up on a brilliant new track that blends soulful vocals with disco-tinged production in an irresistible way. International DJ, producer, and label founder Mark Knight team up with the king of soul Lukas Setto for 'Get With You Tonight'. Get ready for the groove, with a hint of retro!
As the saying goes, good things come to those who wait. And that's certainly the case with 'Get With You Tonight', the brand new single from producer Mark Knight. After first being teased back in September via a 30-second snippet on BBC Radio 1, the full track has now arrived and it's everything we were hoping for and more. Taking cues from classic disco, but with a modern twist, 'Get With You Tonight' is a soulful house anthem that is sure to get everyone moving on the dancefloor. With its catchy hooks and feel-good vibes, this is the perfect summer anthem and is sure to be one of the biggest tracks of the year. 
The latest track from Mark Knight is a soulful disco tune that pays homage to the classics while still feeling fresh and modern. The production is tight, with a thumping bassline and catchy melodies that will keep you dancing all night long. Lukas Settos' vocals are smooth and soulful, making this track an instant dancefloor favorite.
The opening bassline is catchy and sets the tone for the rest of the song. The vocals are soulful and add an element of depth to the track. The overall production is top-notch, and it's clear that a lot of care went into making this song sound as good as it does. It's obvious that Mark Knight knows how to make a dancefloor-friendly track, and "Get With You Tonight" is no exception.
The song has a catchy beat that makes you want to dance, and the soulful vocals add an element of sensuality. The lyrics are playful and flirtatious, making the song perfect for a night out on the town. Overall, "Get With You Tonight" is a fun, upbeat track that is sure to get your groove on.
"Get With You Tonight" is a song about taking risks and enjoying the moment. It's about living in the moment and not worrying about what tomorrow may bring. The song is also about being open to new experiences and new people. When it comes to the thought process behind "Get With You Tonight," Mark Knight says he was inspired by classic disco, while also trying to put his own spin on the sound. "I wanted to make a track that had all the elements of a good disco record," Knight explains. "A nice, chugging bassline, some funky guitar licks and a whole lot of soul."
In terms of the song's lyrical content, Setto says he wanted to write something that would get people moving on the dance floor. "The lyrics are about wanting to get close to someone on the dance floor and forgetting all your troubles for a little while," he says. "I think we could all use a little more of that in our lives right now."
There are a lot of positive mentions on the vocals in "Get With You Tonight " - comments say the vocals are amazing and perfectly executed - one person said they love how the vocals are "full of soul" and another remarked that they're "catchy as hell." What do you think?
RELATED ARTISTS
Discover Our Great Promo and Booking Service for Artists. Let's get started!
Get Key Info in Electronic Music and Our Services: get our weekly mailer