Electronic Music News > New York Style nightclub 1 Oak 1 to launch in Shanghai,
New York Style nightclub 1 Oak 1 to launch in Shanghai,
New York Style nightclub 1 Oak to launch in Shanghai,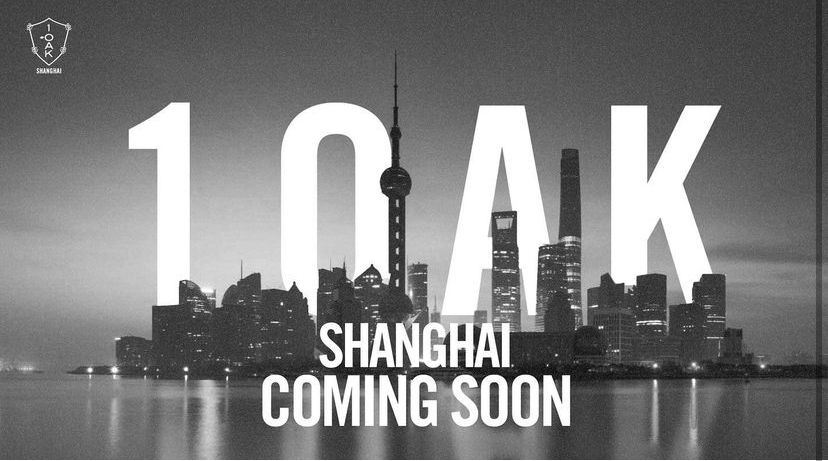 1 OAK SHANGHAI is launching soon as the Hip hop-centric nightclub announced their New York-style upscale chic nightclub's new location in China. It will be a source of entertainment for the elite class of Shanghai.
The original 1 OAK opened back in Manhattan in 2007. Since then, they have expanded to various locations including Las Vegas, Mexico City, Los Angeles, Tokyo, and Dubai. Renowned celebrities, rap artists, DJs and hip hop stars have been there, which makes it one of the most famous clubs in the world. 
The club was originally founded by Richie Akiva - The King of New York Nightlife, CEO of the Butter Group. His clubs are regularly visited by stars such as Justin Bieber, Nas, Jay-Z, Rihanna, Kim Kardashian, Kate Moss, Jennifer Lopez, Leonardo DiCaprio, Naomi Campbell, Swizz Beatz, The Weeknd, Kanye West, Bruno Mars, and Beyonce.
Going forward, 1 OAK SHANGHAI will serve as a platform to host international and local artists as well as incubate new ones. But this is just the first step into China. 1 OAK hopes to expand even further in the future.
1 OAK Shanghai's Socials: 
https://www.instagram.com/1oak_sh/ 
https://www.facebook.com/1OAKSH/?ref=py_c
Courtesy: That's Shanghai
RELATED ARTISTS
Discover Our Great Promo and Booking Service for Artists. Let's get started!
Get Key Info in Electronic Music and Our Services: get our weekly mailer