Electronic Music News > Dj Rob Davy release 'closer' with Dion
Dj Rob Davy release 'closer' with Dion
A UK Based Composer, Mutiny Band Member, and a DJ with 20 years of experience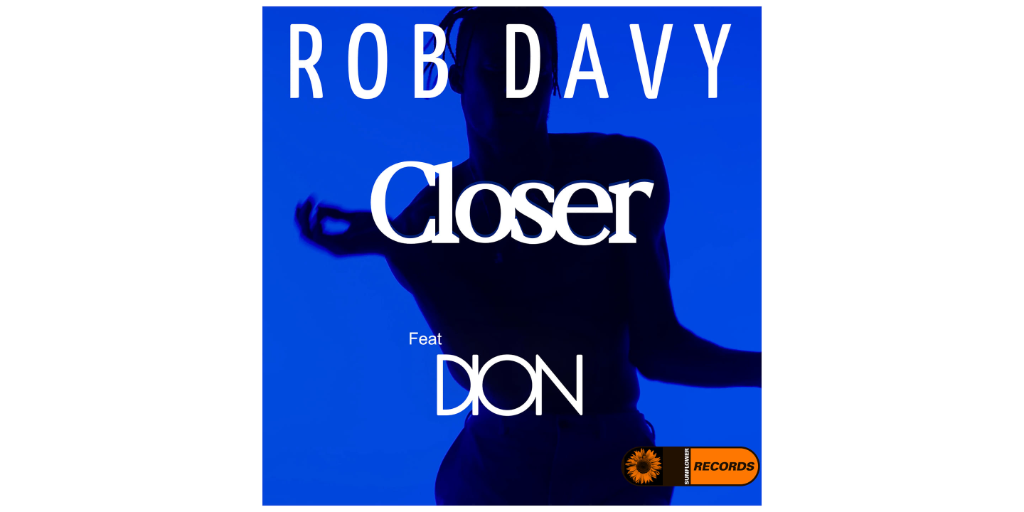 Book DJ Rob Davy using our unique bkdj link - http://bkdj.me/Mutiny
Our today's guest for this short interview is a UK Based Music Composer, Mutiny Band member, and a DJ with 20 years of experience in music, ads, films, and fashion -  Rob Davy, who has co-produced 5 Artist Albums.
Thank you so much for joining us today;
1. Can you tell us a little bit about your music career, how and when you started it? What was your motivation behind DJing?
Well, I started making music when I was around 16 with an Amiga computer and my dad's record collection. Messing with hip hop samples and such, I met up with mutual hip hop heads from a friend and started producing some tracks for them. Their manager just happened to work for Tommy Boy records. She got me to do a promo remix for De La Soul which went down well.
After this, I did my first remix and album production for London based group Genaside II. While I loved hip hop, I've always loved dance music so thought I'd dabble. I met Dylan through a mutual friend and then Mutiny how it is today, was formed.
I've always been a DJ of some kind and when our first album 'In The Now' dropped in 2001 the DJing on a major scale really took off.
2. How has lockdown been locally? What chances have you had for playing out or to an audience?
I've been lucky enough to produce lots of releases for Mutiny/Myomi/ITHURTZ myself and other brands. I haven't had the opportunity to get back to what I love but I have been writing and releasing music while things kick back into gear. Looking forward to the next gig.
3. What producers inspired you and why?
One of my biggest influences, I'd have to say people like Steve Mac, Hans Zimmer, DJ Premier, Todd Edwards, Tuff Jam, Mark Ronson, Siriusmo brings that funk and off to the leftfield vibe, Harry Romero - the beat master and many more!
Ludwig Göransson's work on Tenet has opened up my mind for lots of areas to delve into. I have an album I'm currently working on with String arranger which I can't wait to drop.
Steve Mac (Rhythm Masters) need I say more. DJ premier has such a unique style!
4. How would you explain your experience with MUTINY?
Interesting!
5. How was your transition from the dance floor to TV and film?
Music and Film/TV go hand in hand. I love film and have seen the connection as we all have for years. It's like getting an upgrade when you hear your music in another arena. Writing music for the purpose of an image can be a lot different than the dance floor, but for a producer, I think it's about getting your music heard by as many people as many ways possible.
6. What is the concept behind your recent track with DION 'Closer'?
Well, conceptual isn't a word I'd normally use when it comes to writing music, it's funny as this track was written around another record of mine called 'Dub Cafe' so this version was actually a remix of that.
7. How did you make the video behind Closer and connect to DION?
FATCAT CINEMA PRODUCTIONS are good friends. She's a very talented artist who has developed videos for lots of artists.
8. Ableton or Logic?
LOGIC
9. What would be your top 5 artists to look out for?
ITHURTZ
ROSS FROM FRIENDS
MYOMI
THESE MACHINES
DAVE
SIRIUSMO
10. When can we see you behind the decks?
 Good question. SOON!
CLOSER OFFICIAL VIDEO: https://youtu.be/N60T9bkyLLo
ROB DAVY
https://www.facebook.com/robdavyofficial
RELATED ARTISTS
Discover Our Great Promo and Booking Service for Artists. Let's get started!
Get Key Info in Electronic Music and Our Services: get our weekly mailer