Electronic Music News > 15 mins with Amsterdams - dj de lafresco"
15 mins with Amsterdams - dj de lafresco"
Featuring our today's guest - DJ De LaFresco from Amsterdam, Netherlands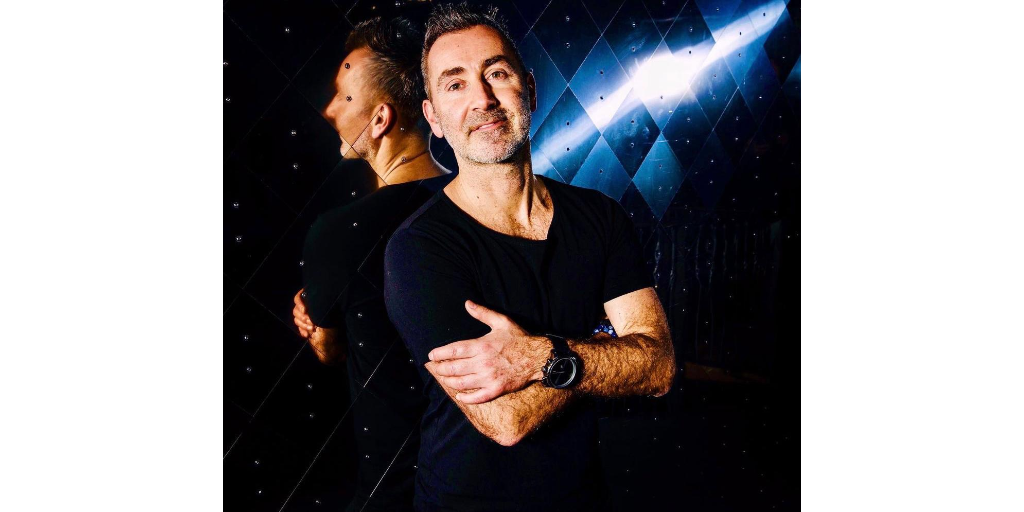 Book DJ De LaFresco using our unique BKDJ link from CEP AGENCY - http://bkdj.me/CEP/DELAFRESCO
In our today's episode of the "15 mins series" we interviewed our Artist user - DJ De LaFresco from Amsterdam, Netherlands. We asked him a few questions about his early life, DJing career, COVID implications on nightlife, and his upcoming tracks. 
It's a pleasure to have you here with us. My first question for you would be;
1. Where are you from and how long have you been Djing? 
Hi everybody, thanks for inviting, and thanks for reading. I'm from the beautiful city of Amsterdam, in the Netherlands. Well known for its clubs, bars, lounge clubs & bars, and ADE (Amsterdam Dance Event). living and enjoying here my whole life.
I've been DJing for 30 years now. I started in bars in the centre of Amsterdam, but then already I was moved by the upcoming House music and clubs. Later from the '00s, I started playing in Grand Café's, Clubs, different clubs & corporate events in the Netherlands and the rest of Europe. Nowadays I am playing a lot in high-class restaurants, lounge clubs like Harbour Club & Skylounge Amsterdam, but also at big corporate events and festivals. Some shows are together with different music artists like saxophone player, trumpet player or Mc/singer, with them it's more energy and musicality to the audience. 
2. How has lockdown been locally, and what chances have you had for playing out to an audience? 
The lockdowns here in Amsterdam during the pandemic had been a difficult time for all horeca, events, clubs and artists. The clubs here have been closed for almost one and a half years. During the lockdown, I did lots of live performances to keep in contact with the audience and to be active in performing. It has been a time to bring in the new digital communication ways, happy that it's possible and learned a lot performing that way.
Now working with a company to bring this way of digital live performing to the next level. This year or next year it will be launched. But nothing beats performing audience in real! I also contracted with Creative Events Promoter based in Amsterdam, during time lockdown, they started by doing promotion on different digital platforms and programming radio shows and podcast projects. 
3. How do you think the scene in your country and city will change as we move to an open state? 
Here in Amsterdam, it has been open for around 6 weeks, and it is full-on! Every week around four gigs. Even with the evening clock here, that allows all clubs and horeca to be open till 00:00, so no nightlife at the moment but the parties starting a bit earlier. The scene is back, and ADE last October proved it also. I'm very happy with that and hope we will move on in the future by bringing back the nightlife. 
4. Your production is focused on Soulful, Funk and House, what producers inspired you and why? 
For the productions, many producers inspired me and my music buddy Ed Burley, with who I spent most of the studio time, producers from way back like Frans Kevorkian, Masters at Work, Joey Negro, Michael Gray, Saison, Purple Disco, Mark Knight, Mousse T, Moon Rocket, and Angelo Ferreri. 
Some of them inspired me already a long time ago with their sound, and some of them still inspire me with their new sounds. It's mostly the musicality and the groove or funk they bring in the tracks/ productions that touch my musical heart and my eyes and ears to go wide open. 
5. How did you get connected with Suntree Records to release the amazing track 'Sunny side of love'?
Thanks for asking, I was lucky to have a good DJ and producer friend who owns this label; Oded Nir. He contacted me to do a soulful house track for a new compilation album called Sunset Grooves (Vol-2) with 12 other great producers. Together with my music buddy Ed Burley, also known for Disco Sparks, we immediately jumped into the studio to record.
Check it out, it's perfect for relaxed days, soulful and groovy! 
6. Ableton or Logic? Mix studio software 
None of them, I use Avid (the former Pro Tools), this works perfectly for me.
7. What would be your top 5 underground artists to look out for? 
There are so many great underground producers, I could list 10 times more, so here are just a few to watch out for; Hernan Cattaneo, Nick Warren, Fulltone, Purple Disco, Tube & Berger.
8. When can we next see you behind the decks? 
For this week I have four gigs planned, starting this Thursday at a corporate event at the Harbour Club Amsterdam, on Friday at Meddens Hilversum, on Saturday at Harbour Club, Vinkeveen and Sunday at the Harbour Club, The Hague. Looking forward to performing and hope to see you one of these days! Otherwise, keep checking for updates on my socials like Instagram. 
9. Choose one track or video to showcase your music 
That's a difficult one because I play different styles of music, but here are two links.
The first one is a melodic organic house podcast from august '21:
https://soundcloud.com/dj-delafresco/delafresco-melodic-mixtape-august-2021?in=dj-delafresco/sets/melodic-organic-house-podcast
The next one is from an outdoor party in the centre of Amsterdam at our  national Kingsday: 
https://www.instagram.com/p/Bw3YwUElxyq/?utm_source=ig_web_copy_link
Thanks for inviting me, and hope to see you soon at the dancefloor! Peace!
RELATED ARTISTS
Discover Our Great Promo and Booking Service for Artists. Let's get started!
Get Key Info in Electronic Music and Our Services: get our weekly mailer