Electronic Music News > Music and Travel Startup Pollen Forced To Restructure After Failing To Sell
Music and Travel Startup Pollen Forced To Restructure After Failing To Sell
The Shocking News Comes Months After Company Raised $150M Funds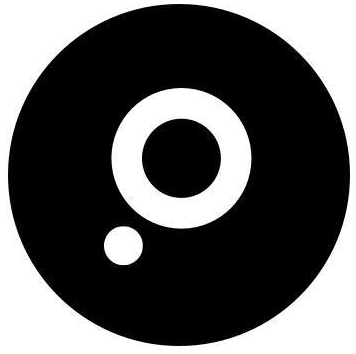 Pollen, UK's music, events, and travel company and Streetteam Software Limited's project, has just fallen into administration. The news comes as shock to employees and customers since the near-bankruptcy state has been declared just 3 months after the company had secured $150M in VC funding.
Streetteam Software Limited, Pollen's parent company, has failed to find a buyer for Pollen and has been forced to make the tough decision to restructure. New York-based restructuring and insolvency specialist firm Kroll has been tasked with administrative rights to oversee the process.
"The management team have been in ongoing negotiations with a potential buyer for the parent company but have been unable to agree to terms in an appropriate time frame, leaving the board and shareholders agreeing the best option is to restructure the business" – Pollen
The company has stated Covid-19's economic crumbling impact and global lockdowns that halted the travel and event business, and current economic uncertainties as the reason the company had collapsed and failed to find a buyer.
"Despite strong growth since Streetteam Software Ltd.'s inception eight years ago, the knock-on effects of COVID-19 over the last two years, which decimated much of the travel sector, together with the tech stock crash and current consumer uncertainty in light of global economic conditions, put too much pressure on the business whilst at a critical stage of a scale-up's maturity" – Pollen
Investors had already voiced out their concerns and mistrust recently, since only 1 month after receiving the $150 million in a series C round, the company had mysteriously chosen to lay off 150 employees just when they thought conditions would improve. The company's investors included Kindred, Northzone, Sienna Capital, Backed, Draper Spirit, and even the UK Government through the Future Fund. According to a publication by Telegraph made on 10th of August, the investors are not expecting any return. An early investor Sienna Capital has already written off its $93 million stake prior to the restructuring news.
The startup was founded in 2014 by brothers Callum and Liam Negus-Fancey, and they were not expecting the business would crash this badly after a good 8-year run. Last month, British music executive Zeon Richards also chose to resign as Head of Partnerships at the company, stating that the practices in the company did not align with his ethics.
The company was also forced to delay June's payroll to employees, that now even face more uncertainty after the restructuring news floated – risking unemployment and loss of June and July paychecks. Where did Pollen spend its $150 million? Stay tuned for updates on the scenario.
For more news on the issue Follow:
Pollen's Official Website - https://pollen.co/
Instagram - https://www.instagram.com/pollen/
Facebook - https://www.facebook.com/pollencommunity
RELATED ARTISTS
There's no related artist tag.
Discover Our Great Promo and Booking Service for Artists. Let's get started!
Get Key Info in Electronic Music and Our Services: get our weekly mailer