Electronic Music News > Paul van Dyk & Alex M.O.R.P.H. release Stranger Things-inspired single 'Hawkins Square'!
Paul van Dyk & Alex M.O.R.P.H. release Stranger Things-inspired single 'Hawkins Square'!
out now!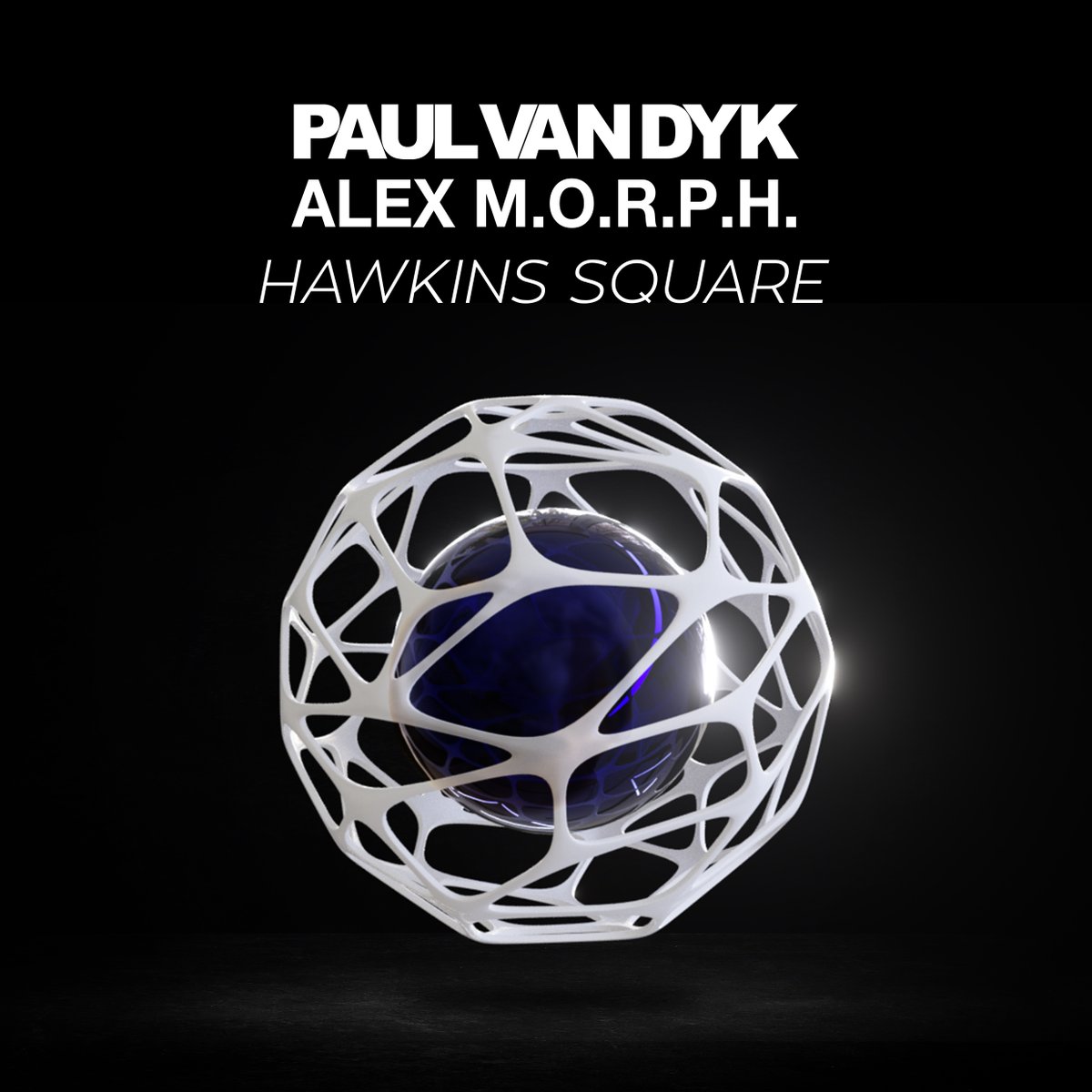 Paul van Dyk & Alex M.O.R.P.H. release Stranger Things-inspired single 'Hawkins Square'!
Release date: 23rd September, 2022  
Stream / Download: https://bfan.link/hawkinssquare
When Paul van Dyk, one of the most iconic and influential names in dance music, creates a song inspired by one of the most beloved, cult favorite television shows in recent memory the potential is boundless. Paul's newest release, 'Hawkins Square,' pays homage to Stranger Things, the Duffer Brothers' Netflix smash.
Produced in tandem with Paul's longtime friend, studio mate, and VANDIT Records artist, Alex M.O.R.P.H., 'Hawkins Square' is driving and dark; a bath of progressive house and squelching 303s that's a nod to the show's mysterious story line. "The inspiration is the thought of the clashing worlds, the two sides of a coin that essentially mean the same one thing," Paul says.        
'Hawkins Square' arrives at a time of great activity for Paul van Dyk, in addition to a steady flow of original material and remixes, Paul recently announced that he will be returning to the United States with a series of dates that will offer an early preview of his upcoming studio album.  A true master as both a producer and DJ, van Dyk will bring a cache of unforgettable music that offers an exciting look into the future of dance music from one of the genre's consummate trendsetters. 
Fans will experience a career-spanning, genre-hopping set that will offer the full breadth of Paul's sound. From the VANDIT classics like "For An Angel" to this summer's dazzling array of releases including 'Artefact' and 'Two Rivers,' to the never before heard album songs that Paul will be testing out to USA audiences - this is sure to be an unforgettable live experience.  
Keep an eye out for new music updates and additional tour dates in the coming months, all below, to catch Paul in a city near you!
Follow Paul van Dyk:
Instagram | Facebook | YouTube | TikTok | Twitter | Spotify
Paul van Dyk on Tour
Sep 24 - Mia - Tulum, MX
Sep 30 - Distrikt7 - Prague, CZ
Oct 1 - Distrikt7 - Prague, CZ
Oct 7 - SHINE - Printworks, London, UK
Oct 8 - RONG - O2 Victoria Warehouse, Manchester, UK
Oct 13 - Holywings Club 8 Tiger - Jakarta (north), ID
Oct 14 - Holywings Gold - Surabaya, ID
Oct 15 - Holywings Beach Club - Bali, ID
Oct 16 - Holywings XYZ - Banten, ID
Oct 17 - Holywings Club 6 - Bandung, ID
Oct 18 - Holywings Club V - Jakarta (south), ID
Oct 22 - ADE - Melkweg, Amsterdam, NL
Oct 28 - Space Hall - Tbilisi, GE
Oct 29 - Hayfilm Studio - Yerevan, AM
Nov 4 - Opium - Dublin, IR
Nov 5 - Electric Festival - Helsinki, FI
Nov 11 - Sound-Bar - Chicago, IL
Nov 12 - The Fruit - Durham, NC
Nov 18 - Dreamstate So Cal - San Bernardino, CA
Nov 19 - District - Atlanta, GA
Dec 2 - Vanguard - Orlando, FL
Dec 3 - Treehouse - Miami, FL
Dec 9 - Stereo Live - Houston, TX
Dec 10 - Stereo Live - Dallas, TX
Dec 26 - Colours presents Cream 30 - Glasgow, SC
Dec 31 - New Years Party - Berlin, DE
Feb 3 - Logic - Swansea, UK
Feb 17 - Toybox - Toronto, ON
Feb 18 - Webster Hall - New York, NY
Mar 3 - Church Nightclub - Denver, CO
Mar 4 - 45 East - Portland, OR
Mar 10 - Espaco Taal - Sao Paulo, BR
Mar 11 - Teatro Vorterix - Buenos Aires, AR
Mar 18 - Equinox Festival - Tehotihuacan, MX
For all media enquires please contact Urban Rebel PR:
Tel: +44 (0) 161 298 6650 // Email: info@urbanrebelpr.com
RELATED ARTISTS
There's no related artist tag.
Discover Our Great Promo and Booking Service for Artists. Let's get started!
Get Key Info in Electronic Music and Our Services: get our weekly mailer