Electronic Music News > Learn The Art Of DJing With PTDJA
Learn The Art Of DJing With PTDJA
The Free Pete Tong DJ Academy Carl Cox Tutorial Is Here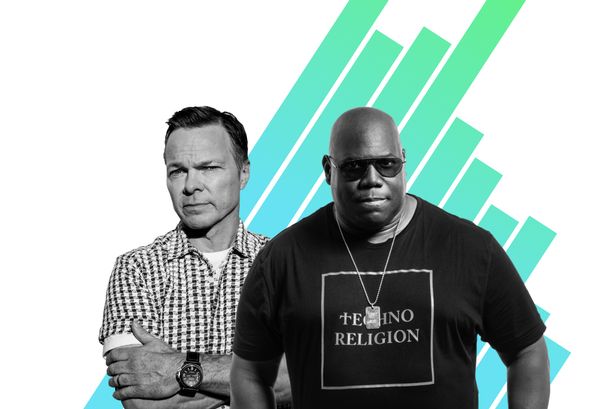 Everyone wants to be a DJ, but the road isn't very easy in a conventional way. Pete Tong DJ Academy, PTDJA, is here to switch things up with fun and easy E-learning for beginners and advanced DJs alike. The educational music platform has dropped a free tutorial clip by none other than the Music Maestro Carl Cox, loaded with all his signature tricks and tips.
The extract from the free tutorial lesson 87, showcases Carl Cox on the decks, starting off with introducing single filter fill, combo fill, FX accent fill, enriching drum groove, changing drum pitch, and full time in the beginner's phase of the video clip.
Carl then dives into detailed tricks, adjusting FX feed on vocals. A tip box highlights the use of FX on a single channel, and the use of DRY/ WET to celebrate the vocal. The clip was keen to mention Carl's addition, with him using Delay ½ and after a Reverb. Carl then cheekily deselected the bass frequencies option on the FX to prevent applying the FX on the bass frequencies.
Over to the next tool, Carl demonstrates Kick feed, Backspin, and other skills. Filter fill, Combo fill (reverb) and finally, the skilled use of Groove Fader fill was demonstrated, moving the lever button in a reciprocating yet controlled fashion.  
This quick tutorial was the effort of PTDJA to engage and enrich the talented aspiring artists and content creators and to promote DJing on a grass-root level. A belief that everyone can be a DJ resonates through the core fundamentals of the platform.
"Our ambition is to continue the legacy and help inspire and evolve the essence of what's required to be a great DJ. If you want to be a DJ this is the place to start"
– Pete Tong
The platform will be a diverse teaching institution for music fans and will include sessions, tips, and tricks, anecdotes & experiences directly from the project mastermind, Pete Tong, along with Jamie Jones, Nicole Moudaber, Tsha & The Reloud, and Carl Cox. PTDJA offers two courses, A Beginner Module, and a Full Module for advanced DJs to up their mettle. The Beginner Module is set to have 4 chapters, 35 units, 3 months of free Beatport link, and weekly promos for £247, while the Full Module has a total of 11 chapters, 95 units, the same 3 months of free Beatport, weekly promos and added special access to the Talent Pool for £297. The plans can also be purchased via installments through Paypal. Click here to discover the courses and enrol.
To stay updated on PTDJA, follow up:
Pete Tong DJ Academy Official Website - https://petetong-djacademy.com/
Now link PTDJA Website - https://now-link.com/ptdja/
Instagram - https://www.instagram.com/petetong_djacademy/
Facebook - https://web.facebook.com/PTDJA
Youtube - https://www.youtube.com/channel/UC-MksdTqJBCU_btomg-w-zA
RELATED ARTISTS
Discover Our Great Promo and Booking Service for Artists. Let's get started!
Get Key Info in Electronic Music and Our Services: get our weekly mailer