Electronic Music News > Primavera Sound Festival Caught In Controversy
Primavera Sound Festival Caught In Controversy
Shortage Of Water Access And Mismanagement Disappointed Attendees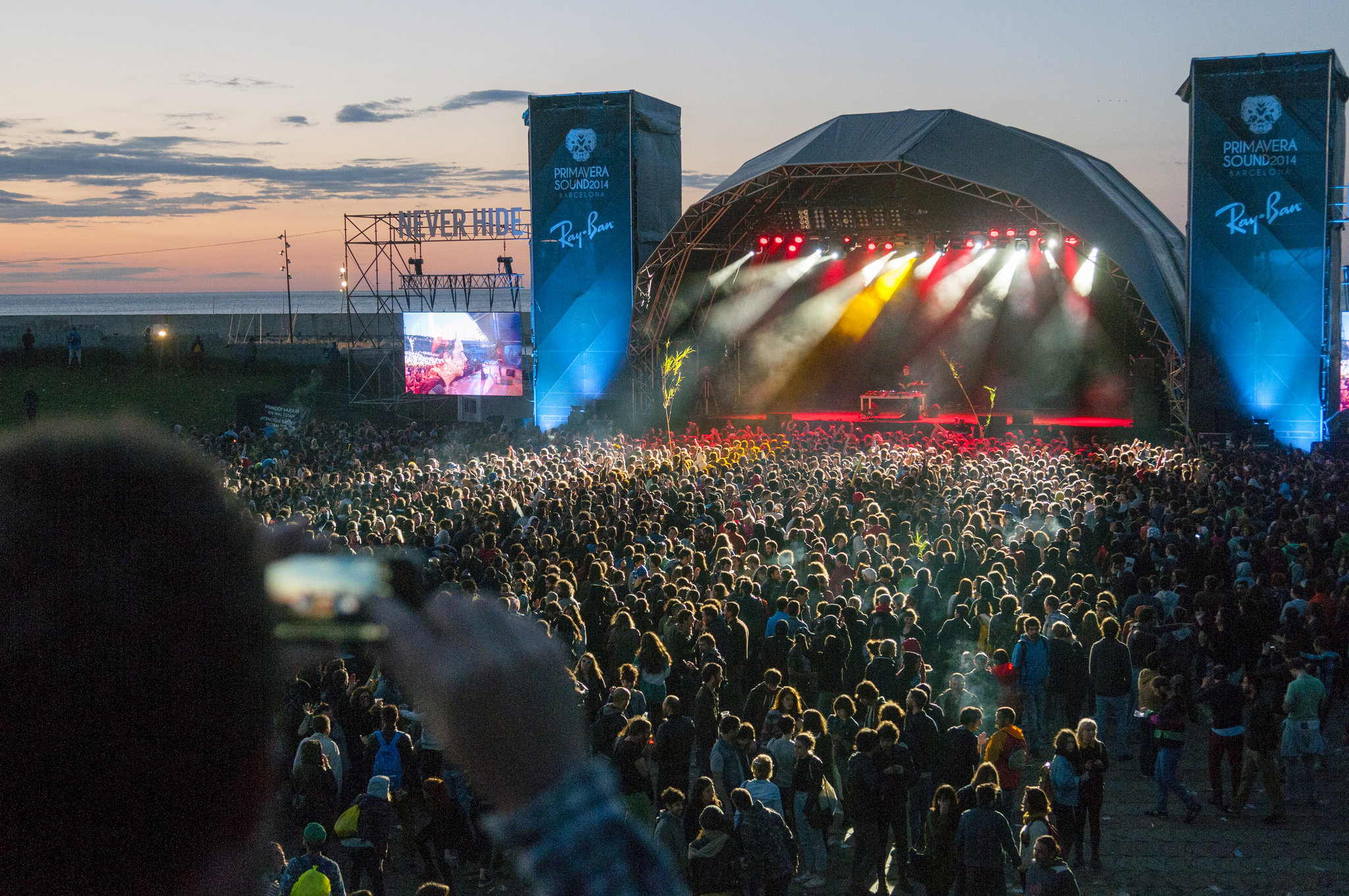 Primavera Sound could not quite exactly make the impact in its first weekend on June 2nd, with hundreds of complaints pouring in over the poorly managed festival. Attendees were left anxious and outraged over the lack of free water access points, and the prohibition to bring your own bottles. The poor management, never-ending ticket queues, and overcrowding were other issues highlighted by unhappy attendees on Twitter.
Primavera Sound '22, was held at the Parc del Fòrum venue at Barcelona. The festival was returning for the first time since 2019 - marking the 20th anniversary of the event following COVID-related cancellations in the past 2 years. Music fans were really anticipating the event, but things only worsened for them at the site. Diving into the details, the major highlighted concern was the poorly planned system water supply. The hot summer sun had raised the mercury to over 27 degrees, and fans were forced to stand in long queues for hours to save themselves from dehydration. This sparked concerns over sunstrokes and other issues, leaving people feeling 'unsafe' and unvalued by the organization. A trending tweet outlined:
"@Primavera_Sound is not safe. Oversold, no water access points, crushes/bottlenecks everywhere making it near impossible to get from stage to stage. Unsure what can be done to fix this by tomorrow but it was by far the worst festival experience I've ever had."
Others complained about overcrowding, stampede concerns, and understaffing of the management personnel on-site. The attendees were left on their own and the stage perimeter faced crowd crushing, with no security to maintain order.
Beer lines were another highlight of the festival. The bar services were greatly impacted by the lack of staff and this caused long lines, hindering people from getting a drink. There was a prominent VIP zone being offered to entitled members, which was a bridge that connected the two portions of the site. This meant that regular ticket holders had to scale all the way around the exterior venue to reach other stages and this caused congestion. Another enraged tweet mentioned:
"Organizers of #PrimaveraSound2022 in Barcelona shouldn't be allowed within 10 feet of live music. Far beyond borderline dangerous. @Primavera_Sound booked a great lineup but totally failed with logistics. Too many people. Not NEARLY enough water. Beer lines stretching to Madrid."
 Primavera Sound has acknowledged the issues and offered its statement on the concerns that surrounded the first weekend of its festival. Primavera Sound tweeted:
"Today marks the second day of Primavera Sound. We are aware of the problems in the bar services yesterday and we apologize for them. We are working tirelessly to solve them so that we can all enjoy the coming days as we deserve. See you this afternoon."
"Moreover, we will offer free water in two different stations along with the map, reinforcing the fountains that already exist in Parc del Fòrum and that were also working yesterday."
Primavera Sound could not nail its sensational return, however, the official apology statement had some fans regain their hopes, with high ambition to attend the next series of events. It can be expected that the management learns from their shortcomings to make up for the horror experience and deliver comfort, safety, and a wonderful time to music fans.
Follow Primavera Sound to stay updated with upcoming events:
Primavera Sound Official Website - https://www.primaverasound.com/en
Instagram - https://www.instagram.com/primavera_sound/
Facebook - https://web.facebook.com/primaverasoundfestivals?_rdc=1&_rdr
YouTube - https://www.youtube.com/channel/UCCEQawv6g9BaBmzHjnCICew
Twitter - https://twitter.com/Primavera_Sound
RELATED ARTISTS
Discover Our Great Promo and Booking Service for Artists. Let's get started!
Get Key Info in Electronic Music and Our Services: get our weekly mailer