Electronic Music News > Secret Garden Party 2023 First Lineup Release
Secret Garden Party 2023 First Lineup Release
Faithless, Jamz Supernova, Underworld + Fat Freddy's Drop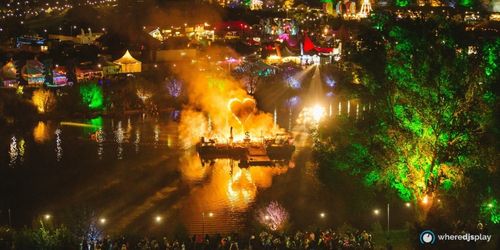 The Secret Garden Party has unveiled the initial wave of DJs for its highly-anticipated 2023 event. Scheduled to take place from July 20 to July 23, the festival will once again grace its traditional location in Cambridgeshire's Huntingdon. The Circus Maximus will welcome SHERELLE and I. JORDAN, while Chloé Robinson, Emerald, Jamz Supernova, and Shay Malt will also join the lineup. Sister Bliss of Faithless will offer a special DJ set to commemorate the passing of bandmate Maxi Jazz, presented by the London queer party series and label HE.SHE.THEY.
Underworld, 2ManyDJs, Grandmaster Flash, Lava La Rue, Fabio & Grooverider & The Outlook Orchestra, and several other performers were already announced to participate in the festival. Secret Garden Party stated in a press release:
"Everywhere you look this year there'll be more bangers for your buck. More beats, more moments, more art, more chances to point a finger/tentacle/holographic elbow [as appropriate] into the air and forget about the rest of time and space."
According to the festival's statement, the original team and more will be back for Secret Garden Party 2.0, the largest and most whimsical independent weekend of music and art in the country, set across Huntingdon's picturesque lakes, hills, and woodlands. The festival's first event was held in 2004 and continued annually until 2017, when it was put on hold indefinitely. The festival returned in 2022, with tickets selling out in a matter of minutes.
To check out the lineup so far head here.
Join us in the most absurd corner of Planet Earth this July.
Follow Secret Garden Party's socials to stay updated:
Discover Our Great Promo and Booking Service for Artists. Let's get started!
Get Key Info in Electronic Music and Our Services: get our weekly mailer