Electronic Music News > Sonic Jolt and Electrifying Vibes: Phinova Set to Amaze at Amsterdam Dance Event 2023
Sonic Jolt and Electrifying Vibes: Phinova Set to Amaze at Amsterdam Dance Event 2023
Join the unforgettable journey this fall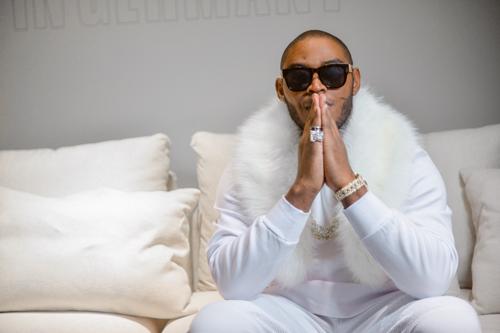 Amsterdam, Netherlands – The Amsterdam Dance Event (ADE) 2023 is fast approaching, and the electronic music scene is pulsating with excitement for what promises to be an extraordinary event. Among the constellation of world-class DJs, one name shines brighter than the rest: Phinova, the charismatic and globally celebrated Hypeman and MC. With a remarkable career spanning over a decade of electrifying performances worldwide, Phinova is all set to bring his unmatched stage presence and showmanship to the heart of the Netherlands on October 19.
Originally hailing from Asia, Phinova's journey as an entertainer commenced at a young age, driven by an unwavering love for music and a natural ability to mesmerize audiences. With a magnetic personality that transcends borders and an innate gift for energizing crowds, he quickly rose to fame in the European club scene, capturing the attention of event promoters on a global scale.
"It's a dream come true to be a part of the Amsterdam Dance Event, performing alongside some of the world's most renowned DJs….ADE is a celebration of electronic music, culture, and creativity, and I'm thrilled to contribute my energy to this remarkable event." - Phinova
As a seasoned Hypeman and MC, Phinova's artistry knows no bounds, garnering him a devoted global fan base. From Ibiza to Miami and beyond, he has shared the stage with top-tier artists, infusing each performance with a unique dimension that leaves concert-goers with unforgettable memories.
His appearance at ADE is expected to be an immersive experience that takes attendees on an unforgettable sonic journey. Phinova's unparalleled ability to hype up crowds and seamlessly blend with the music is destined to be one of the highlights of the event.
In addition to being an exceptional performer, Phinova is also a visionary within an innovative creative event promoter agency founded by Karim in Amsterdam. Through his agency, he continues to curate mesmerizing shows that push the boundaries of artistic expression, solidifying his position as a driving force behind some of the most thrilling events across the globe.
The Amsterdam Dance Event (ADE) 2023 is poised to be a momentous celebration of electronic music culture, and with Phinova on board, it promises to be an unmissable experience for fans and industry professionals alike. As the event draws near, all eyes will be on Amsterdam, eagerly awaiting the arrival of this extraordinary Hypeman and MC, ready to leave his mark on yet another iconic event in his illustrious career.
For more information and updates on Phinova, follow:
Check out DJLink.me :- The ultimate link-in-bio solution for Artists and DJs. Let's get started!
Get our updated bi-weekly DJ news mailer!