Electronic Music News > Tim Westwood In Hot Waters Over Misconduct Allegations
Tim Westwood In Hot Waters Over Misconduct Allegations
BBC Revealed Complaints Against The DJ Received Over The Years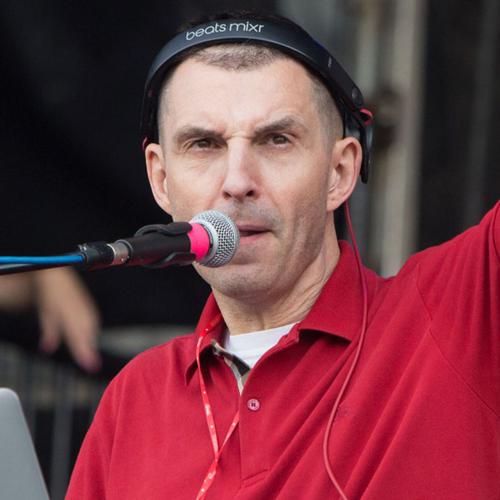 Tim Westwood, former BBC Radio1 and Radio1Xtra presenter, has been allegedly involved in a total of 6 misconduct incidents and BBC is ready to investigate the matter deeply. The complaints were made public after BBC News challenged the company's response to a Freedom of Information (FOI) request in November 2021.
The FOI request occurred simultaneously with a joint investigation with the Guardian, including accounts of seven black women Westwood encountered between 1992 and 2017. The women allegedly were touched inappropriately, bullied, and predated. Some of them were a part of the music industry and feared backlash and consequences since Westwood holds a very influential position in the industry, and because of racism concerns since they were black. 
A popular BBC Three documentary, Tim Westwood: Abuse of Power, features all women and their narratives, released in April 2022. 
Westwood has completely denied all accounts through a spokesperson, who stated nothing happened and called the stories baseless.
 "Our client confirms that there has never been any complaint made against him, whether officially or unofficially, relating to claims of inappropriate behaviour of the nature described"
"No complaint has ever been made to the police, and nobody has ever raised these matters, or any colourably similar, with him directly or with his representatives"
However, BBC Director-general Tim Davie said in April "no evidence of complaints" had been found regarding these accounts, but BBC is open to probing the situation further and helping the affected get justice.
The complaint had been referred to the police, regarding which a BBC spokesperson stated that:
 "This is a historic case that the BBC has found in its files. We are establishing the facts around it."
"It did not relate to conduct at the BBC, BBC premises, or conduct towards a BBC staff member, nor was it an accusation of physical assault."
The corporation also mentioned that it was not aware of any further actions taken regarding the complaints at that time. They have contacted Westwood directly for an official statement, though he has yet to respond. In its latest statement, the BBC said:
"As we have said, if people have things that they want to raise with the BBC, then they should do so. People have now done so and we will continue to investigate."
BBC can be contacted at haveyoursay@bbc.co.uk if anyone has been affected by Westwood's alleged misconduct.
Follow BBC and WhereDJsPlay for more news and updates
Official BBC News: https://www.bbc.com/
Instagram - https://www.instagram.com/bbcnews/
Facebook - https://web.facebook.com/bbcnews
Twitter - https://twitter.com/bbc
WhereDJsPlay - https://wheredjsplay.com/
RELATED ARTISTS
There's no related artist tag.
Discover Our Great Promo and Booking Service for Artists. Let's get started!
Get Key Info in Electronic Music and Our Services: get our weekly mailer