Electronic Music News > Why You Should Follow DJ Nastia's Instagram
Why You Should Follow DJ Nastia's Instagram
Watch Europe's most renowned Ukrainian DJ's life transition as the Russian Invasion ensued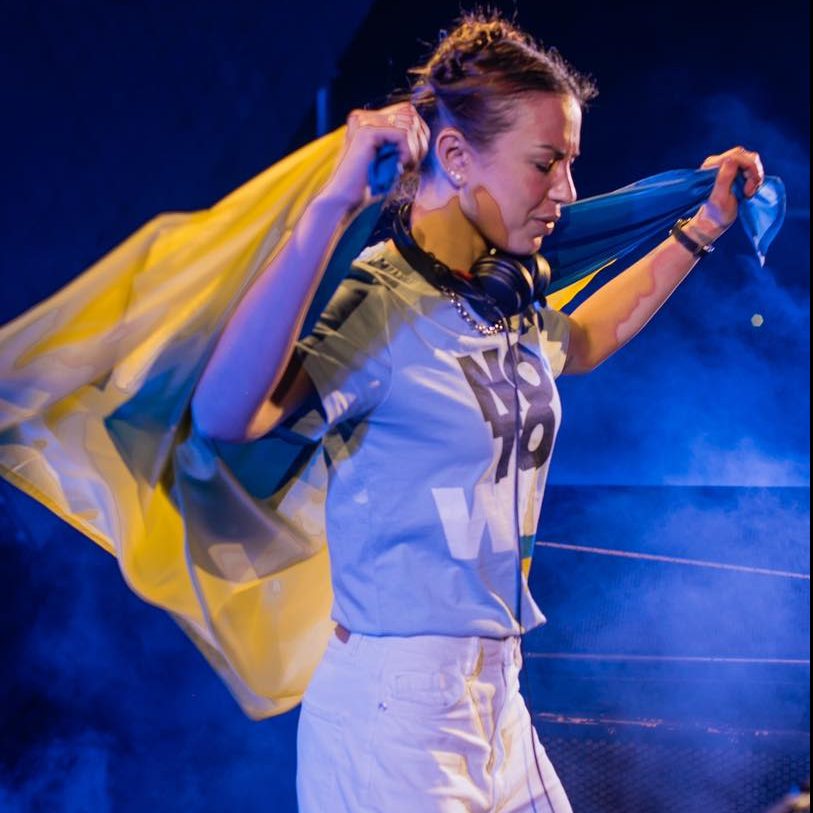 DJ Nastia is a name that defines passion, strength, and power in the techno/house circles of Europe. She is a Ukrainian DJ from Kyiv, and following the recent Russian attack, her life has phased into a tragic - yet inspirational visual narrative of international events unfolding through one person's life and, sorry to say pain.
Her Instagram posts amidst the war, tattered flags, and chaos express her inner turmoil, pain and burning desire to free her country - her home, from the talons of the invaders. Her posts paint in red the picture of the psychological and emotional impacts of war and the ravages of horrendous war crimes.
"Everyone does what he/she can. My front is informational. Since the end of February, my social networks have become a news channel. I also continue to travel around the world and represent my country at various international venues to paint the dance floors in yellow and blue colours and raise our flag so that we are not forgotten, so that the war in Ukraine does not become a common occurrence in the morning news."
Scrolling through her feed, one gets to experience the fear and destruction in person. It enables one to relate to someone who is an inhabitant yet remote and has a family stuck back there in the zone.
"My mother lives in the Kyiv region. My father lives in the Lugansk region. Husband stays in Kyiv. My older sister lives in Donetsk. My Middle sister lives in Crimea. My family is in REAL danger scattered throughout our country." 
Such an experience of knowing someone who had an intimate face-off with the ground realities and core aggression, and bore its direct impact, is needed to reshape minds. Nastia has not been the same after this all, and yes, even famous DJs break too. Success, stability, and fame cannot support one when crises hit home, which is exactly why one needs to visit her profile to get in-depth of the effects she is currently facing.
"As soon as I started playing the vibe has gone. I couldn't play any other way because I represent my style and taste, music vision. I did my best to be good enough for this night music-wise, but I only think that I failed. I am having heavy energy which does not let me relax anymore and enjoy what I do for 17 years now."
Nastia's fear and anxiety are real. Following her Instagram posts, one can feel the weight of watching your country burn and fall apart while the aggressors march on its face. Her music and fans are the only sources she has that enable her to keep herself together and remain strong. She needs reassurance and support from her fans to rise above it in the moment of loss and fans are urged all over the world to respond to her plea and the Ukrainian cause.
To donate to the Ukrainian cause, click here to contribute to the "Freedom For Ukraine Tour Donations" organized by DJ Nastia.
Follow DJ Nastia, her music tours, and her campaigns on:
LinkTree - https://linktr.ee/nastiadj
Instagram - https://www.instagram.com/nastia.dj/
Facebook - https://www.facebook.com/Nastia.official
Twitter - https://twitter.com/nastia_dj
RELATED ARTISTS
Discover Our Great Promo and Booking Service for Artists. Let's get started!
Get Key Info in Electronic Music and Our Services: get our weekly mailer