Electronic Music News > Ultra Music Festival Sets Eyes On Spain
Ultra Music Festival Sets Eyes On Spain
UMF Brings Ultra Beach Costa Del Sol To The Mediterranean on August 20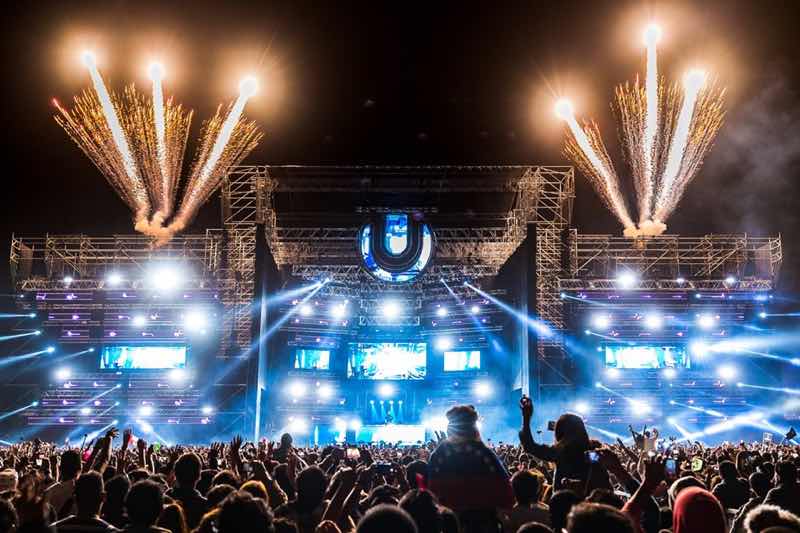 Ultra Music Festival, the 4-time back-to-back winner of the Best Music Event title by IDM awards, just announced its breaking entry to the Mediterranean Coast. The global music festival brand Ultra Worldwide will debut its Ultra Beach Costa Del Sol in Spain, bringing the rave to music fans on 20th August 2022 at the Marenostrum venue in Fuengirola, Malaga.
The festival will be a one-day event and will be the second biggest Ultra franchise in Europe, further expanding the series of annual events held by Ultra Worldwide.
The Ultra Beach Costa Del Sol festival will feature two stages – the EDM-themed Beach Stage, and the underground music-themed Resistance Stage. The music lineup features Adam Beyer, Afrojack, Joseph Capriati, KSHMR, Oliver Heldens, with support from ACRAZE, and additional support from Alxnow, Ben Sterling, Blackchild, Manu Gonzalez, Melanie Ribbe, Mykris, and Sandro Bianchi.
The flagship Ultra Festival was founded in Miami, Florida in 1999 and is still held every year as an outdoor event at Bayfront Park, Miami Downtown. The festival was suspended post-2020 due to COVID-19 imposed restrictions on public gatherings, and 2022 is the year Ultra returned to the fans at the Bayfront Park on March 24, 25, and 26. The flagship event garners 165,000 attendees at Miami annually since 2014, and its massive success has led Ultra Worldwide to promote and spawn sister events in 29 countries from South America, Europe, Africa, Asia and Australia etc. This year's newest addition brings Ultra to Spain.
With the Early Bird discounts having timed out, tickets for the festival are up for grabs on the Official Site for the General Admission category in a total of 6 tiers, with tier 1 sold out and tiers 4,5, and 6 coming soon. Fans can also opt for VIP passes on the site. The terms and conditions will only allow entry of fans that are 18 and above. Get your tickets here now.
Follow Ultra Music Festival to stay updated with upcoming events:
Ultra Beach Costa Del Sol Official Website - https://costadelsol.ultrabeach.com/
Instagram - https://www.instagram.com/ultrabeachspain/
Facebook - https://web.facebook.com/ultrabeachspain
YouTube - https://www.youtube.com/umftv
Twitter - https://twitter.com/ultrabeachspain
RELATED ARTISTS
Discover Our Great Promo and Booking Service for Artists. Let's get started!
Get Key Info in Electronic Music and Our Services: get our weekly mailer