Electronic Music News > VIBERATE Ranks The Most Booked Artists Of The Festival Season
VIBERATE Ranks The Most Booked Artists Of The Festival Season
Timmy Trumpet, Martin Garrix And Alan Walker Tagged Busiest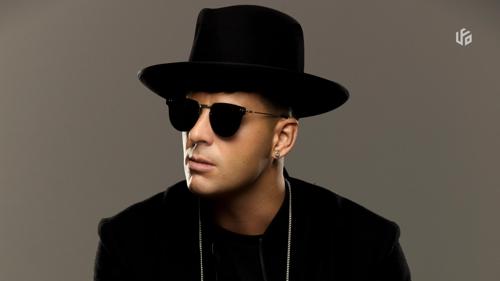 The renowned music analytics platform VIBERATE has sent the music world stirring, making big revelations in its Post-Pandemic Festival Report. It ranked Electronic music as the most in-demand genre, with Timmy Trumpet, Martin Garrix, and Alan Walker as the most booked artists of the season.
The Electronic music list further included Dance artists Steve Aoki, DJ Snake, and Allesso; Amelie Lens for Techno; and John Summit and Joel Cory for House. The list of subgenres was dominated by Dance, Indie Pop, and House at 8.9, 6.4, and 6.4% of the 10 types.
While Electronic artists made up a massive 38.3% share of total bookings for 2022, they are followed by Rock at 15.9%, with Pop and Hip-hop coming at 12.7 and 12.6% respectively.
VIBERATE has also highlighted interesting names with high potential in the Electronic music industry. These include HAAi, TSHA, and Nu Genea in the spotlight, having a 5000+ VIBERATE rank, and being booked on at least five of the analyzed festivals with increasing demand.
Just as one would've thought seeing the Electronic artists in such high demand, it is no surprise that almost one-third of the festivals VIBERATE analyzed were Electronic music-themed, further highlighting the popularity of the genre amongst fans.
The top Electronic events this season include TomorrowLand-Belgium on first place, Electric Daisy Carnival-Vegas, Ultra Music Festival-Miami, Lollapalooza-Brasil and the Untold Festival.
VIBERATE's report analyzed 330 top festivals around the globe out of 6000+ total, with 9,651 artists to screen, and 18,215 bookings to make up the final statistics.
Click here to subscribe to VIBERATE's analytics plans
Follow VIBERATE for more music analytics:
VIBERATE's Official Website - https://www.viberate.com/
Instagram - https://www.instagram.com/viberate_music
Facebook - https://www.facebook.com/viberateOFC/
Twitter - https://twitter.com/viberate
RELATED ARTISTS
Discover Our Great Promo and Booking Service for Artists. Let's get started!
Get Key Info in Electronic Music and Our Services: get our weekly mailer