Electronic Music News > Virtual Music Clubs Continue To Pull In Digital Crowds
Virtual Music Clubs Continue To Pull In Digital Crowds
VR Clubs Are Here To Stay And Pioneer A Unique Clubbing Experience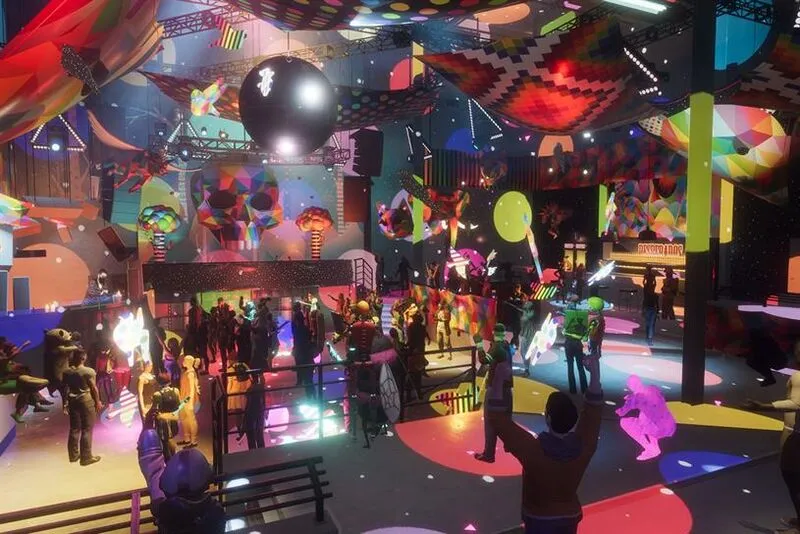 The pandemic really revolutionised the world in different, unimaginable ways. While it closed certain doors with isolation and lockdowns, it opened newer ones to untapped possibilities. VR music clubs and digital raves were birthed during the era when the whole music world and the economy was going digital to provide entertainment and musical experiences to the fans at home. Surprisingly today, with the pandemic waning across the globe- these virtual clubs continue to break attendance records and make massive highlights.
The VR experience of clubbing is indeed very different from actual parties. You can hear the music, but you can't feel the bass resonate through you. You can see the crowd, but you can't feel them pressing up against your body. The rich sensory experience of actually being in a crowd, drinking and dancing is lost when you go virtual. The harmony and synergy of the crowd, the interaction and the fun might appear to be limited.
However, virtual parties have an impact, suitability, and importance of their own, owing to an array of features which could never be possible in real life. VR parties are not watered-down imitations of the real thing. Some DJs and promoters still want to stay digital to grow and bloom this virtual space- not to replace the actual music clubs but to give something totally new to the music world.
Well, what defines a virtual club night? The parties can be joined by guests from their homes via any device that supports VR i.e. a smartphone, a computer, a gaming console or a VR headset. They take place in 3D virtual spaces like video game environments, with the attendees morphed into funky avatars. The parties can have a variety of forms across infinite platforms. These include VR Chat, Tube, metaverse raves in spaces like Decentraland, and in-game events like Minecraft, Fornite etc. that are attended by millions.
The parties vary in their emphasis on realism, immersion, interactivity, and socialising. They have developed ways in which you can go chat with people, choose to overhear conversations or focus solely on music and participate in mini-quests to interact with the environment. One can walk their avatar to go buy drinks at the bar, and the software can blur your in-game vision to give a drunk effect.  You can purchase accessories such as haptic vests to feel the vibrations of music in your chest, or sophisticated sensors that recreate every movement of your body in the virtual world.
What else makes these VR parties relevant and in demand even after the pandemic?
One of the reasons is comfort. Platform regulars say it has advantages over real-life events. "Sometimes you don't want to mission out to the club and get an Uber, you just want to sit at home, drink a few cans of beer and go party." 
These parties also offer surreal and fantasy-themed experiences with special avatar costumes, horror setups, alien parties in the deep space and more funky backgrounds one can imagine. The customizability and flexibility of appearances, avatars and options are a freedom feature people love and cannot have in regular physical events.
There are also more opportunities for aspiring DJs. The limits and barriers of having to book a physical location are eliminated since DJs can message any venue owner in the community and book a spot on the digital lineup. People who had never run a gig before can now showcase their talent without financial worries.
Brad Allen, the co-founder of Club Quarantine, a queer webcam party that emerged during the pandemic, said that the rise of virtual parties revealed and helped many people who are excluded from club spaces. "Whether it be for financial reasons, ageism, mental health, social anxiety, not feeling safe enough, physical disability, or not being publicly out—it shone a light on these people"
Together with all these factors, VR music clubs continue to thrive with a separate identity and importance of their own. They are getting popular inclusion in hybrid events when they are coupled with real concerts and clubs as post-event or add on options for people that are not locals and want to experience music remotely.
RELATED ARTISTS
There's no related artist tag.
Discover Our Great Promo and Booking Service for Artists. Let's get started!
Get Key Info in Electronic Music and Our Services: get our weekly mailer