Electronic Music News > Warm Up Festival Returns with World-Class Lineup
Warm Up Festival Returns with World-Class Lineup
Independent music event calls on fans for support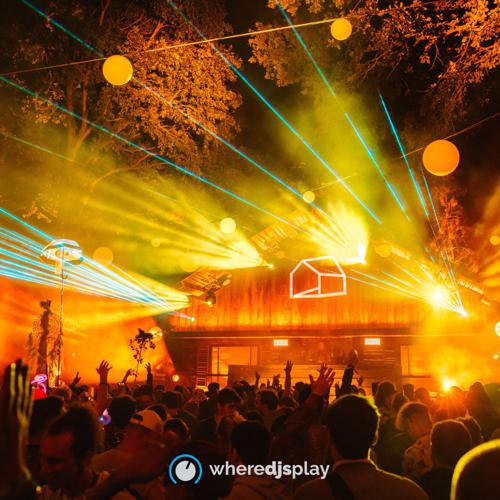 Get ready for a sensational music experience that will leave you breathless as Warm Up Festival makes its highly-anticipated return to its picturesque pine forest location in Hertfordshire on August 17th to the 20th, 2023.
This four-day event promises to be an unforgettable experience for underground music fans, with a top-tier lineup of artists.
The festival's impressive lineup includes world-renowned artists like Booka Shade, Acid Pauli, Township Rebellion, Cristoph, Guy J, Deer Jade, Dominik Eulberg, Joyce Muniz, Bebetta, Öona Dahl, Gabriel Ananda, Seb Wildblood, Fejká, Tibasko, Just Her, Dave Seaman back-to-back Quivver, Aidan Doherty, Jorge Martins, Muther and more. Click here to see the complete list on Warm Up's Instagram post.
However, Warm Up Festival is facing significant challenges as an independent event, and its organizers have recently voiced their concerns regarding the future of the festival. With ticket sales dwindling, the festival's budget is solely dependent on ticket revenue, making it increasingly difficult to keep the event running.
It's now up to music enthusiasts and fans to support this fantastic festival and help keep it alive. By purchasing tickets and spreading the word, we can ensure that the Warm Up Festival continues to bring joy and incredible music to the scene.
Set in a serene Hertfordshire pine forest just a short 40-minute drive from London, come and join them in support of the independent music scene and be a part of an incredible celebration of music at Warm Up Festival 2023. Don't miss out on an extraordinary experience - get your tickets now.
Follow Warm Up Festival on Insta for more, or head to their website.
RELATED ARTISTS
Discover Our Great Promo and Booking Service for Artists. Let's get started!
Get Key Info in Electronic Music and Our Services: get our weekly mailer