Electronic Music News > Zouk Singapore Closed For Covid Breach
Zouk Singapore Closed For Covid Breach
The Nightclub To Pay $1000 Fine And Shut Down Activities Till May 10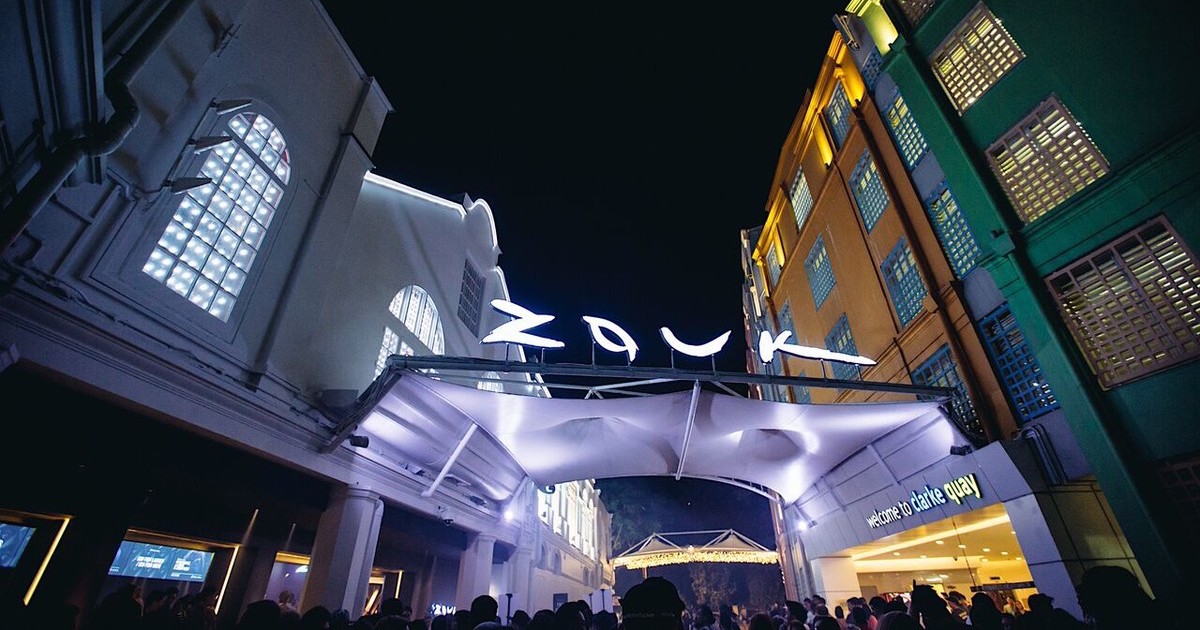 Singapore's iconic nightclub, Zouk, has caught itself in the news shortly since its long-awaited reopening, and not in good light. Zouk has been issued a $1,000 fine by the Urban Redevelopment Authority (URA) over an incident of Covid-19 safety breach at its premises. The authority also imposed a temporary 10-day closure, from May 1 to May 10.
Zouk had just opened its doors on April 20 after a long 2-year closure, and the incident happened just 3 days later on April 23, disappointing customers again. It all occurred when the number of patrons per table exceeded the legal limit of 10. Zouk stated it happened when guests intermingled over a table and state the low count of security personnel as the reason it all slipped through. 
"The area of the Clarke Quay premises where it happened had no fixed security personnel stationed and patrol was also not conducted there at the time the incident occurred"
"The incident was observed by the authorities instead of our security team, as the latter was out on patrol at that particular time," he said.
Zouk immediately made up for the shortcoming by increasing its security force and implementing stricter measures, stating that the safety of guests is their utmost priority and Zouk will work closely with the authorities to ensure maximization.
"We have stepped up safe distancing measures and doubled our security headcount to ensure that our guests' safety is not compromised."
It has also controlled the allowed capacity of customers, and while it can legally enter 1500 people at 75 per cent of its capacity under Covid-19 regulations, Zouk is only allowing 500 for now. Patrons also need to buy tickets online or make table reservations. 
Surprisingly, just 3 days after the fine and closure on Zouk, the limit on group sizes was lifted on April 26 by Singapore's government authorities. 
Other restrictions remain enforced to maintain SOPs. For clubs with a dancefloor, a negative antigen rapid test by an approved test provider of the Ministry of Health is required to be submitted before entry. The patrons are required to wear masks, especially on the dance floor and while interacting with others.
During the closure, Zouk directed patrons to its other establishments in the Clarke Quay complex - the Capital Kitchen restaurant, the RedTail bar and club Phuture. The club offered ticket refunds via requests made at enquiries@zoukclub.com, the option to convert the tickets into passes for Phuture, or an option for the patrons to hold on to their ticket for use any day (except for DJ nights) after the club reopens- on till the end of May.
Follow the events and updates on Zouk Singapore here:
Zouk's Official Website - https://zoukclub.com/
Instagram - https://www.instagram.com/zouksingapore/
Facebook - https://www.facebook.com/zouksingapore/
Twitter - https://twitter.com/zouksingapore
RELATED ARTISTS
Discover Our Great Promo and Booking Service for Artists. Let's get started!
Get Key Info in Electronic Music and Our Services: get our weekly mailer