Electronic Music News > Season greetings & the latest music news
Season greetings & the latest music news
Wheredjsplay wishes you all a Merry Christmas!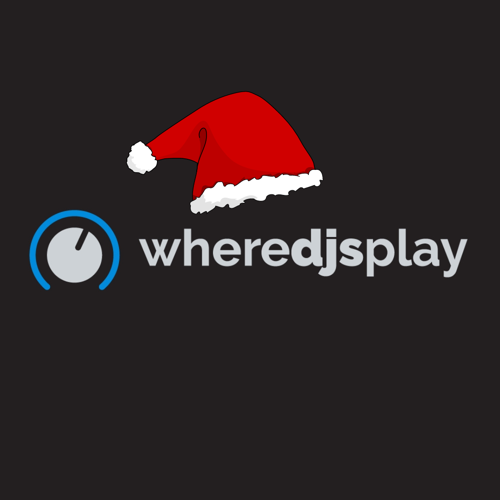 Dear musicians, DJs, and our music-loving readers!
Where DJs Play wishes you all a Merry Christmas!
Hoping you're all good, warm and cosy, and are scrolling through your social media feed reading our specially curated news tailored just for you.
Here is a quick throwback to this week's round of news articles!
Starting off with the talk of the town, we had "The Ton Of Brix: London's Newest Addition". The 24-hr license club just opened in the heart of Brixton and for those who just can't stay at home, this is going to be a life-changer!
Click here to know your next party spot inside out!
The past week was equally rough for electronic music fans when Manuel Gottsching, the legendary German musician and the man behind the tunes of the iconic E2-E4 was been laid to rest.
Click here to read "Legendary German Musician Manuel Gottsching Passes Away At 70" to know more about his life and contributions to the world of music.
Lagging behind to catch up with the latest music mixes? Drop by to have an insight on last month's hottest release, Global Underground's newest city edition GU 44: Amelie Lens, Antwerp with the exclusive article "Amelie Lens To Curate Global Underground's 2022 Mix Album".
Read the complete news here
And finally, to top the weekend off with a dash of joy, the "Labryinto Returns to Costa Rica after Stunning Debut" news was here to fuel fans awaiting the festival at Guanacaste "Gold Coast". Teeming with talents like Tale of Us, Keinemusik, Lee Burridge, Damian Lazarus, DJ Tennis, Carlita, Trikk and many more, this fest is not one to skip.
Click here to read more about the Labyrinto festival and the complete lineup.
Not following our socials and missing out on the latest music trends and the hottest news?
Worry not, follow the links below for endless access to all that is up in the world of electronic music!
Click away, subscribe and follow us for more!
Facebook – wheredjsplay
Instagram – @wheredjsplay)
Check out DJLink.me :- The ultimate link-in-bio solution for Artists and DJs. Let's get started!
Get our updated bi-weekly DJ news mailer!